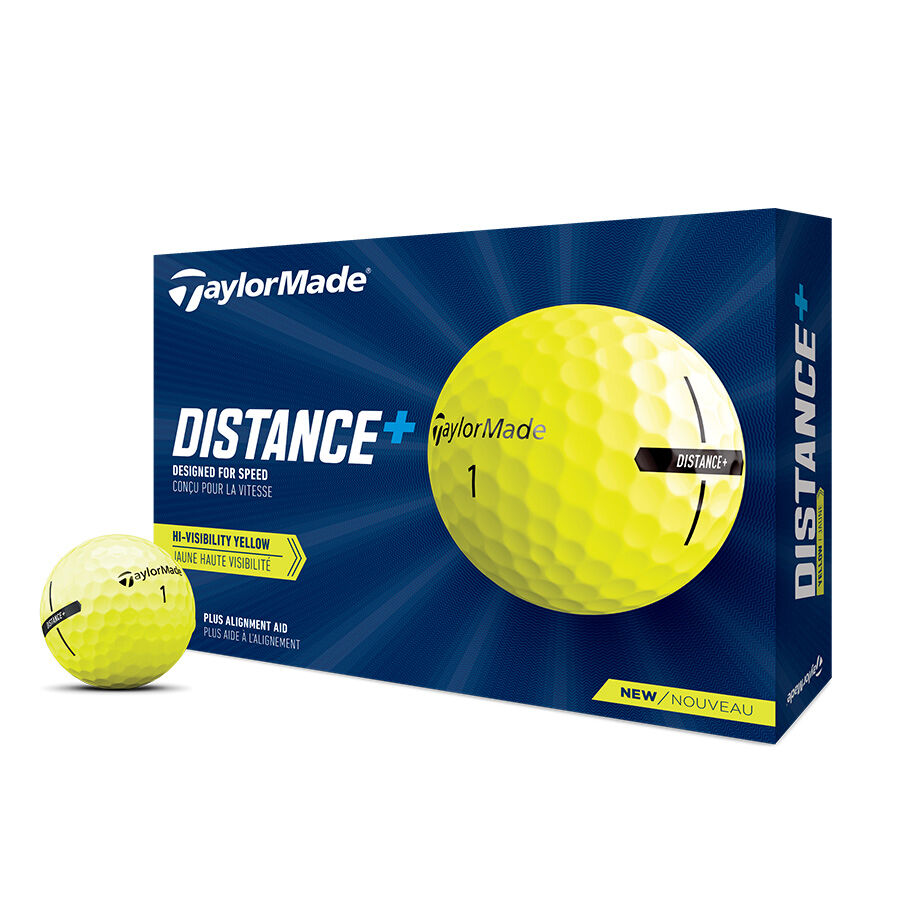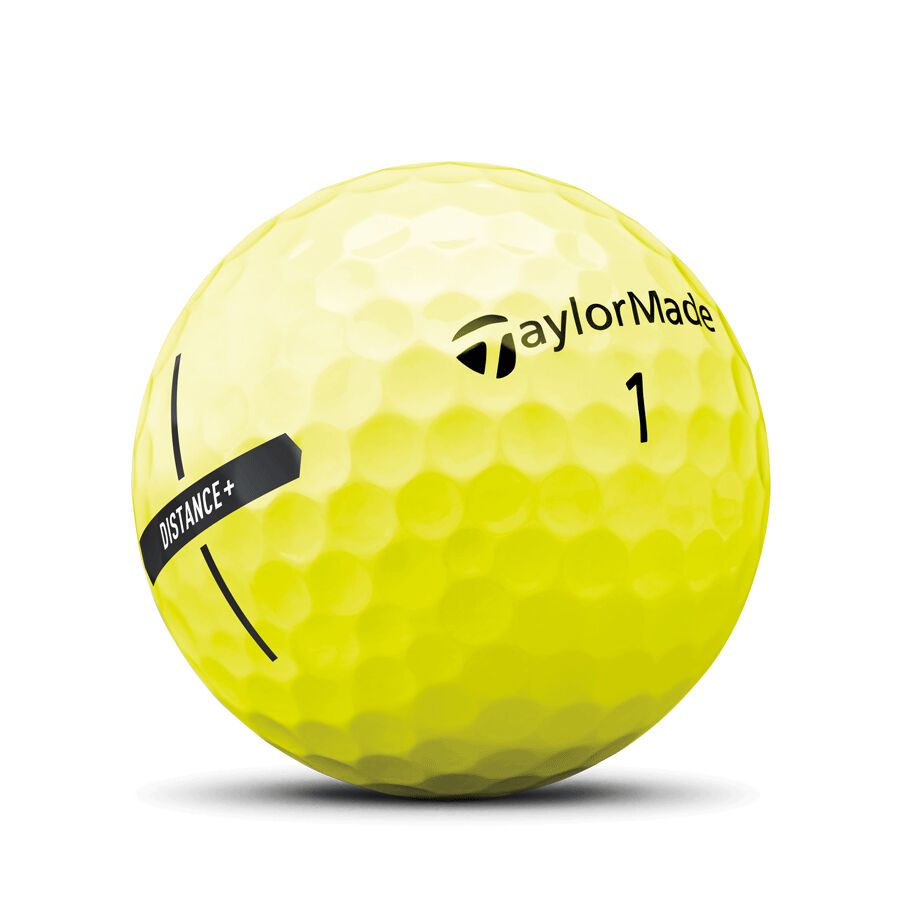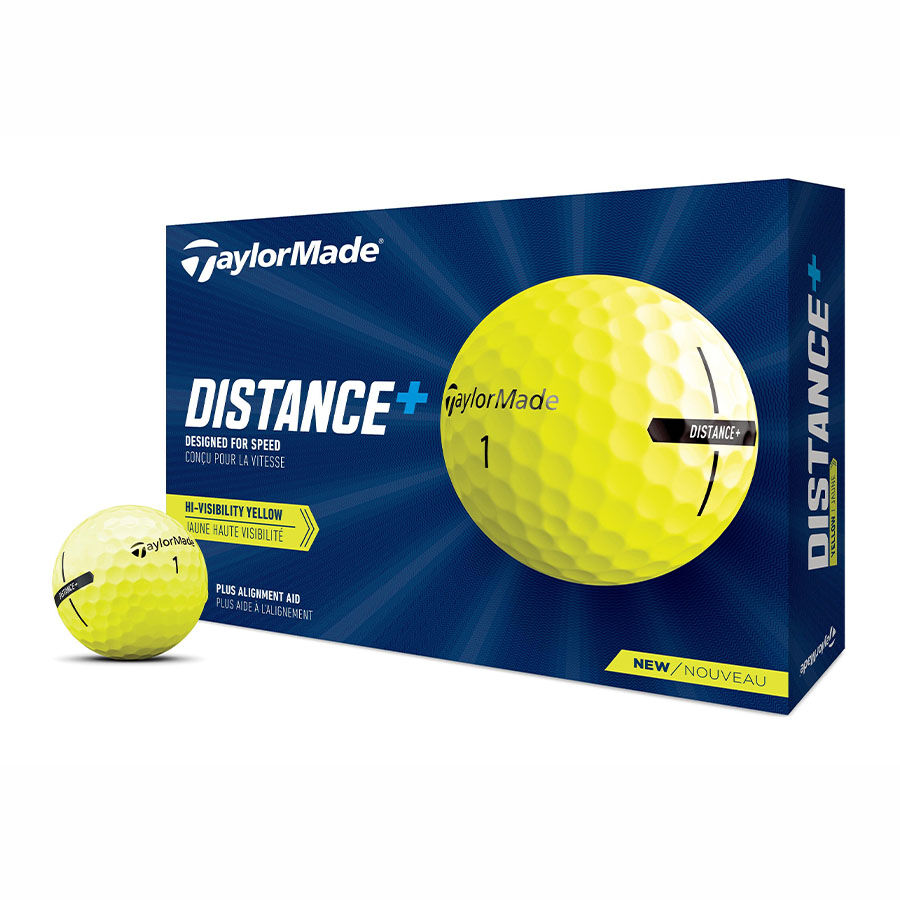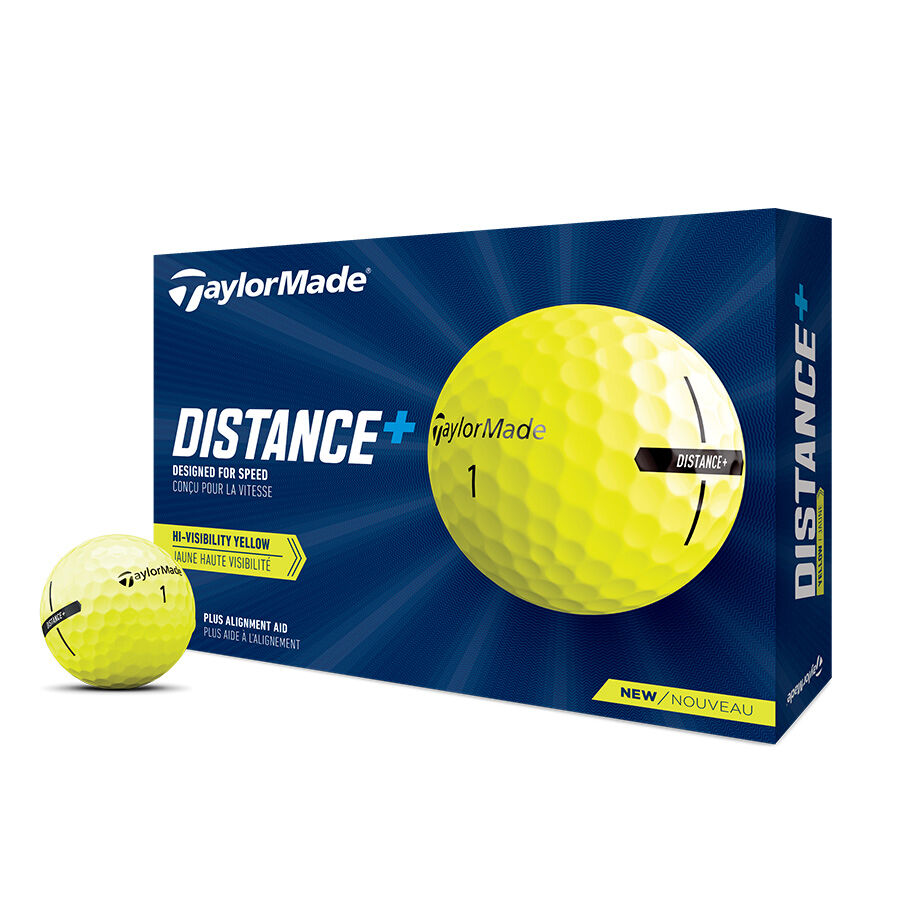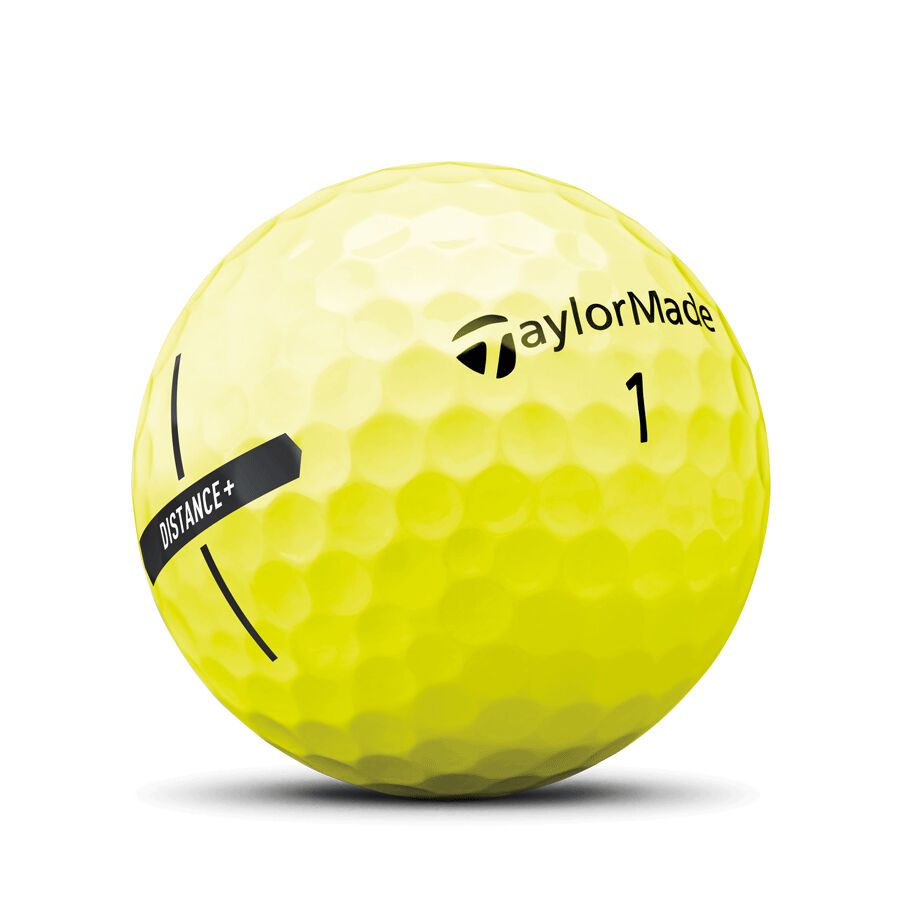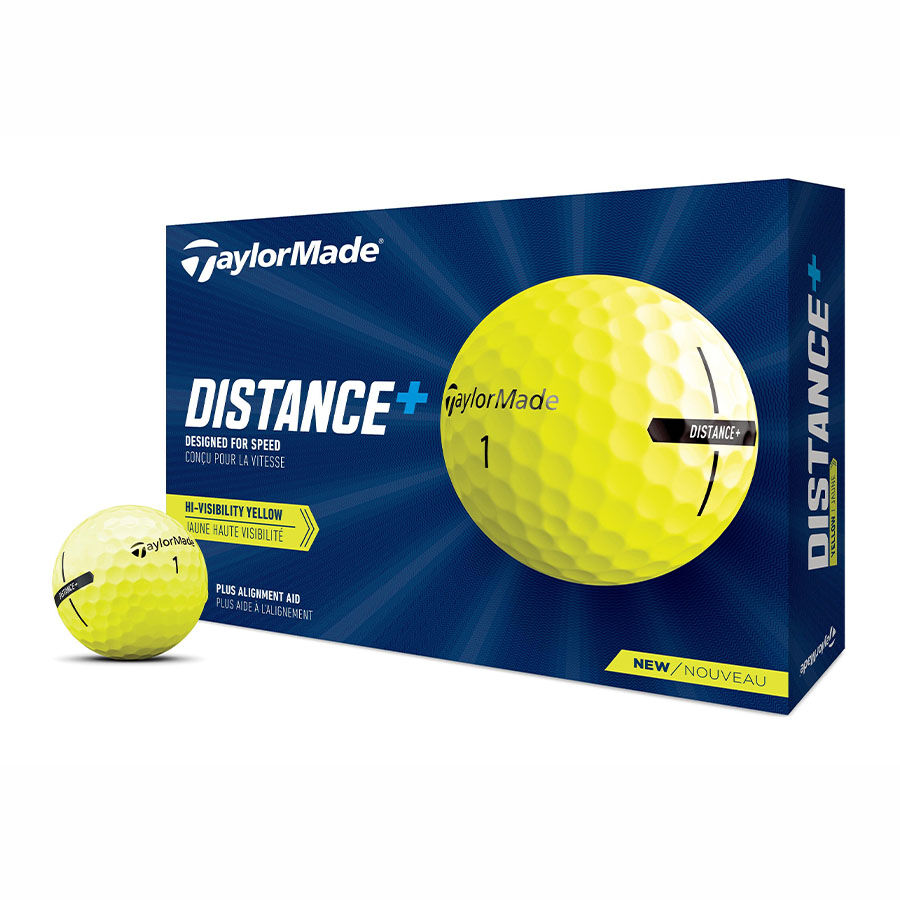 Find this product in your local retailer.
Designed for Speed
Distance+ offers high-velocity performance for distance on all shots. Combining a REACT™ Speed Core and high-speed, low-drag aerodynamics, golfers will experience a golf ball designed for speed
SOFT FEEL & DISTANCE  
Distance+ provides ultra-soft feel with a two-piece construction and 77 compression, designed to maximize your ball speed.
NEW PLUS ALIGNMENT AID 
These two fundamentals will help you drain more putts. 1) Make sure you are aimed at your line. 2) Roll the ball on that intended line. The new Plus Alignment Aid helps you be better at both. 

HIGH VISIBILITY YELLOW
Distance+ Yellow features a high gloss UV resistant paint that is engineered for increased visibility.

AERODYNAMIC DIMPLE PATTERN 
A 342 aerodynamic dimple pattern is designed to reduce drag and promote fast ball speeds off the tee.
Plus Alignment Aid 

A new easy-to-use alignment aid is built directly into the Distance+ side stamp, helping you line up putts while providing feedback on how you roll the golf ball.

REACT Core with Two-Piece Construction 

A soft REACT™ Core is engineered for easy compression and distance off the tee. Pairing it with a two-piece construction contributes to the overall soft feel Distance+ is known for.

Ionomer Cover  

A soft ionomer cover increases greenside feel, but also achieves improved scuff resistance, shear resistance and overall durability.