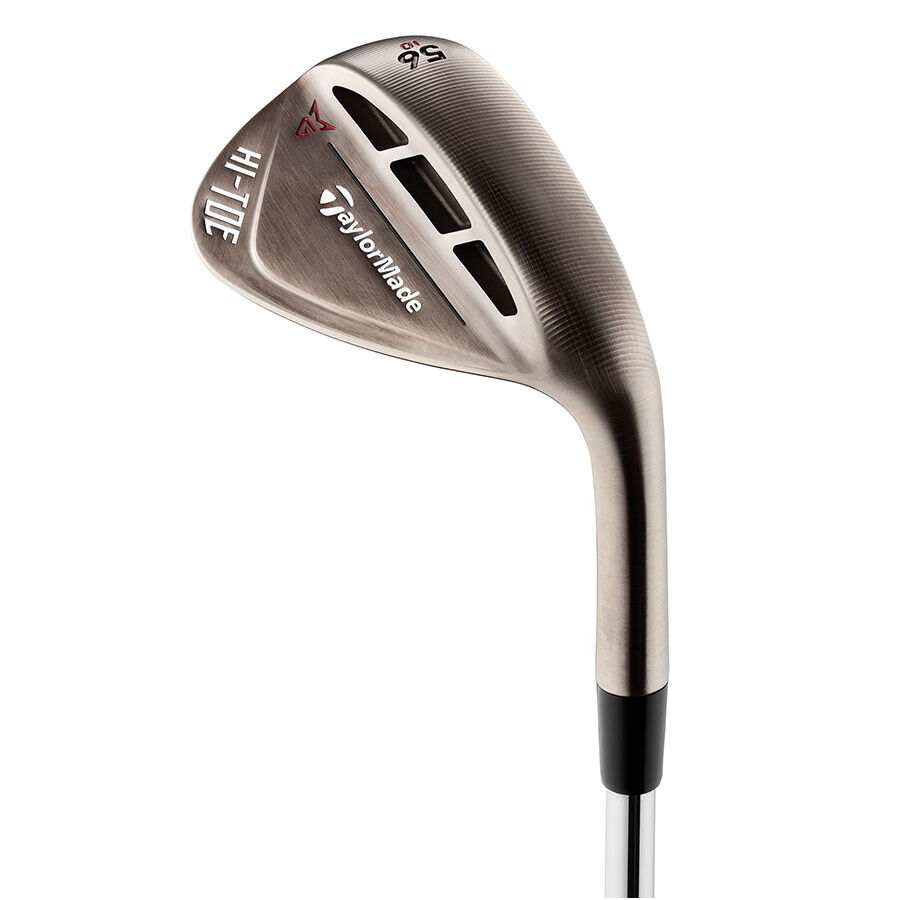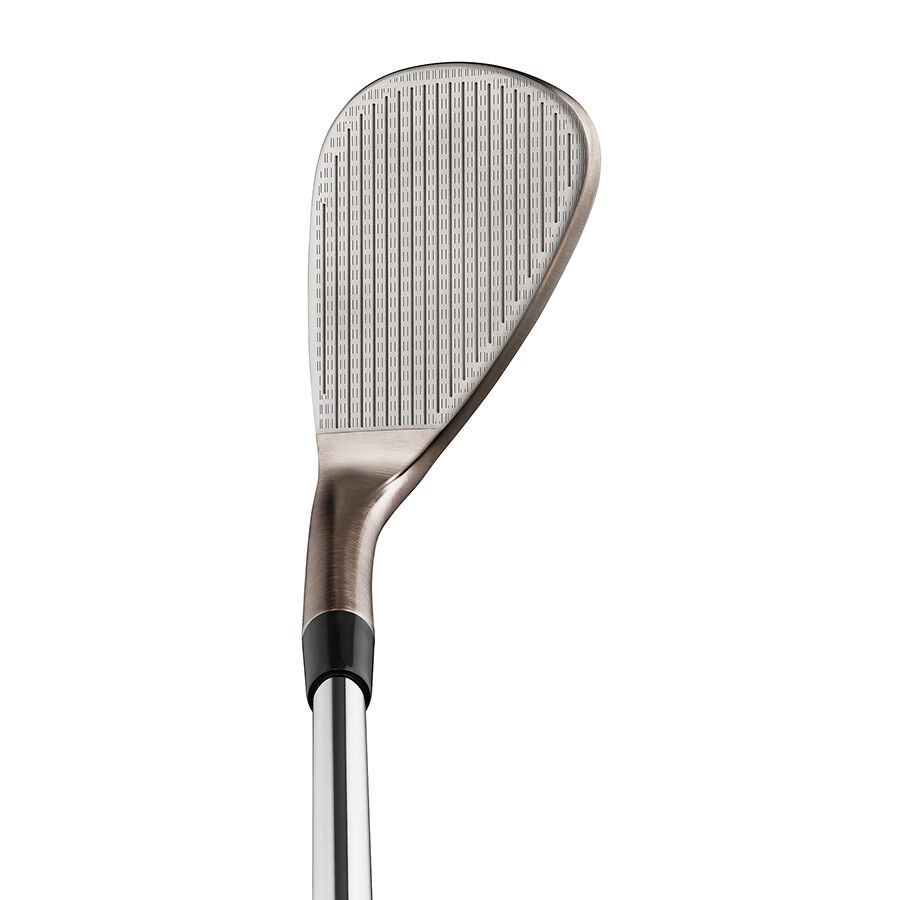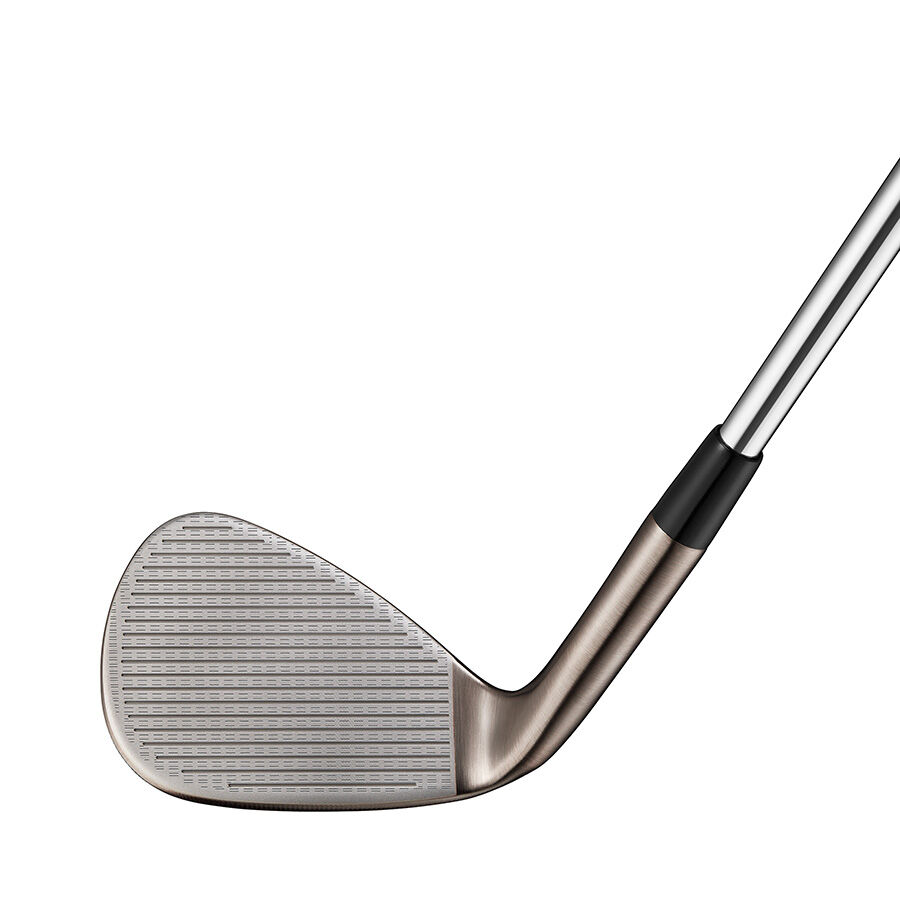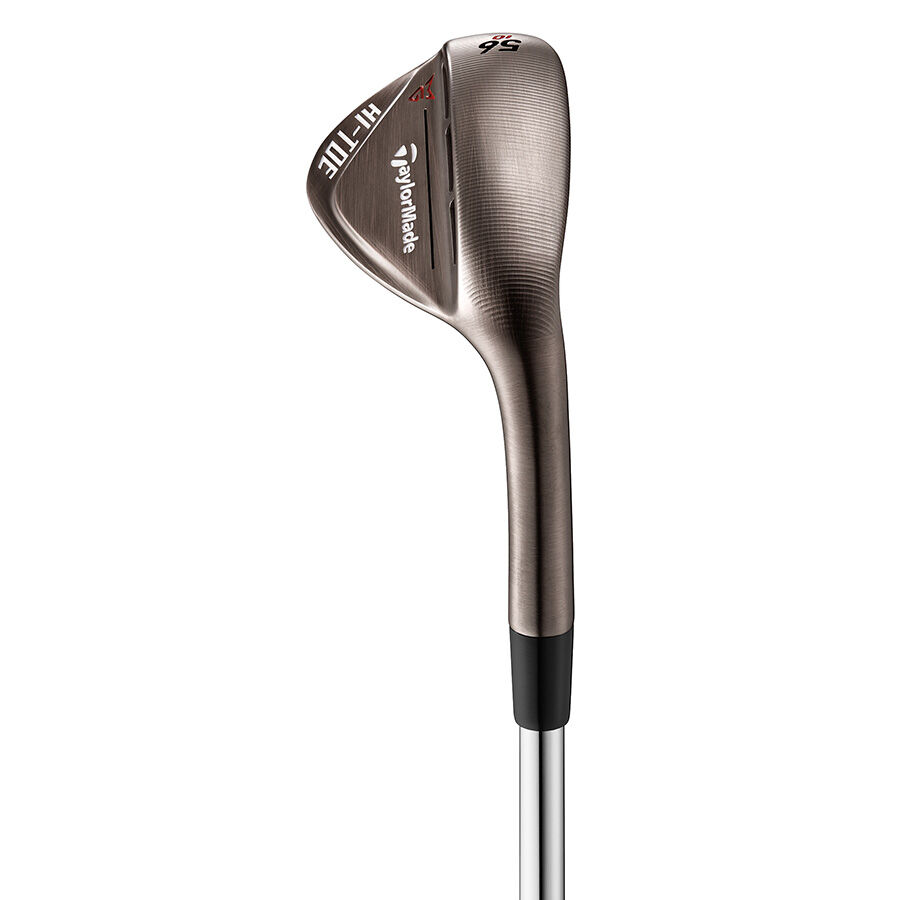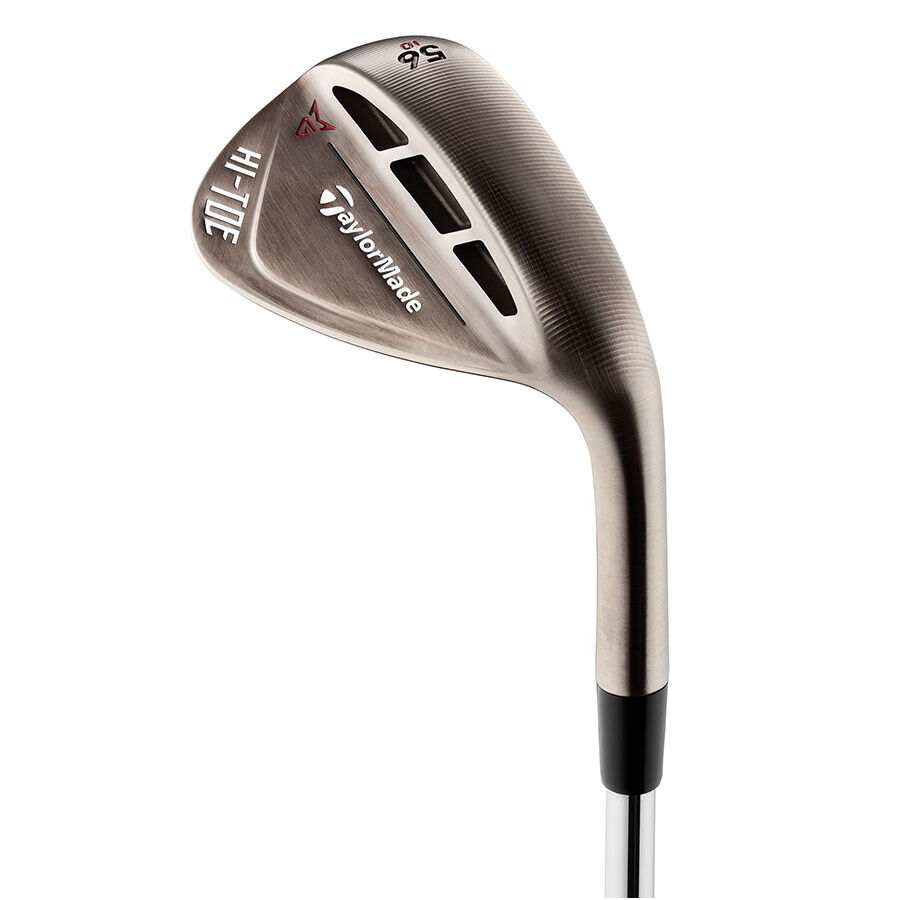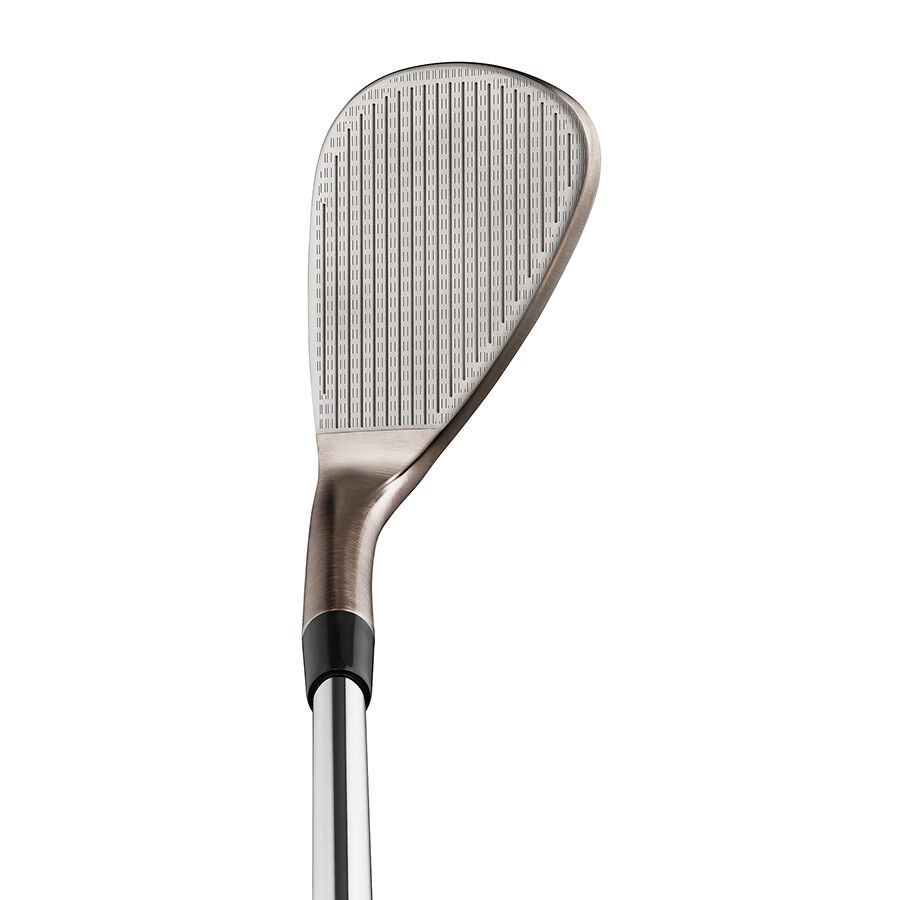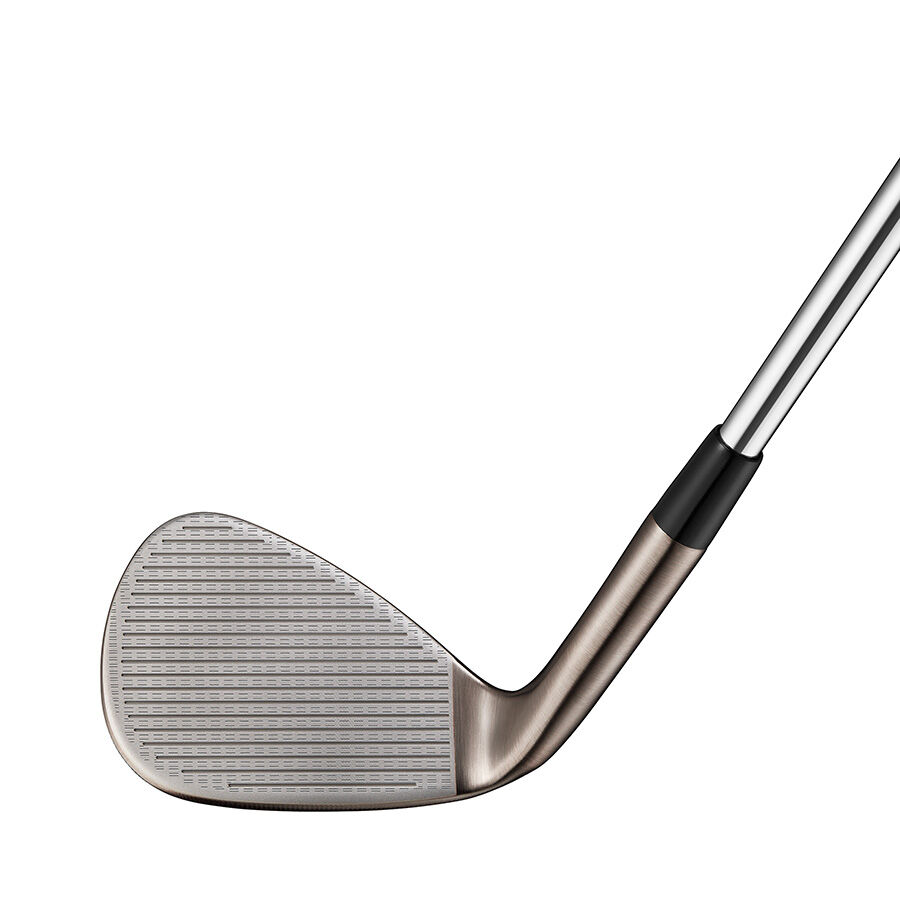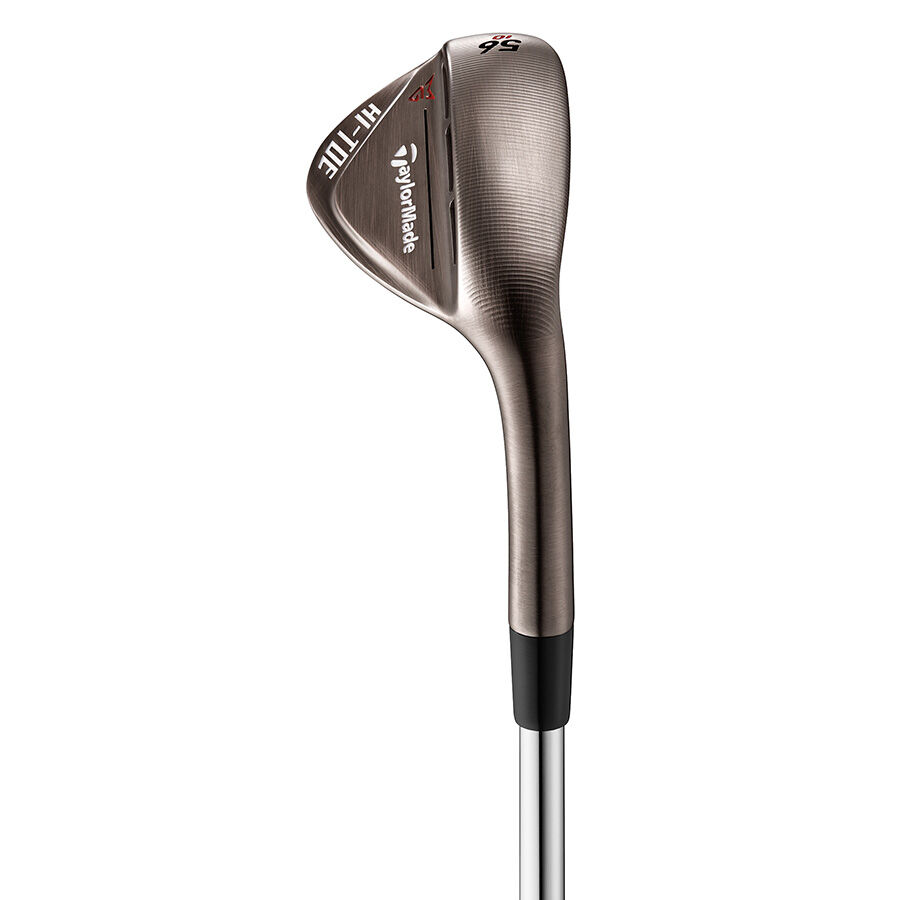 Find this product in your local retailer.
The Next Shape of RAW Performance
Two proven TaylorMade technologies have merged into a single new design. Introducing Hi-Toe RAW, combining the full-face scoring lines and expanded toe area of Hi-Toe with RAW Face Technology. This unique wedge is designed for increased spin, precision and feel whether you're taking full swings on your approach or playing finesse shots around the green.
CONSISTENT SPIN IN ALL CONDITIONS
The face of Hi-Toe RAW features ZTP RAW Groove Design, engineered for more greenside spin, especially in wet conditions, with sharper, narrower and deeper grooves in the face.

CONTROL & VARIETY
The Hi-Toe design produces a higher center of gravity that's engineered for a lower launch and more spin, delivering even better control and spin properties on full swings. The larger face area allows for added creativity on various lies around the green.

RELIABILITY FROM THE ROUGH
Whether the ball is sitting up or nestled down, full-face scoring lines on 56°-62° promote consistent ball contact out of the deep rough.

TOUR PROVEN PERFORMANCE
Hi-Toe wedges have delivered championship moments on the game's greatest stages. Collin Morikawa's short game magic with his 60° Hi-Toe propelled him to major championship allure.

EXPANDED BOUNCE OPTIONS
A wide range of bounce options cater to a variety of golfers and playing conditions. Low bounce choices (7°) perform better for shallower swings or firm conditions; standard bounce (9°-10°) for versatility; and the Big Foot high bounce model for steeper swings or soft conditions (15°).

RAW Face Technology

RAW Face Technology designed for increased spin and feel with sharper, narrower and deeper grooves in the face, as well as laser etched precision. The face rusts* over time, preserving spin properties and providing the time-honored look preferred by many Tour professionals.


* Extent and speed of club face rusting may vary.

Milled Grind

Milled Grind wedges ensure precision where it matters most. The process maximizes consistency when crafting each sole for repeatable performance and turf interaction.


Full Face Scoring Lines

Designed to encourage consistent ball contact out of the deep rough and increase spin on off-center strikes.


Thick-Thin Design

A thinner topline along with additional mass redistributed nearer to the top of the spine allows engineers to optimize CG location for precise flight and enhanced feel.


New Aged Copper Finish

A slightly tarnished look delivers classic timeworn aesthetics that will change and evolve over time.