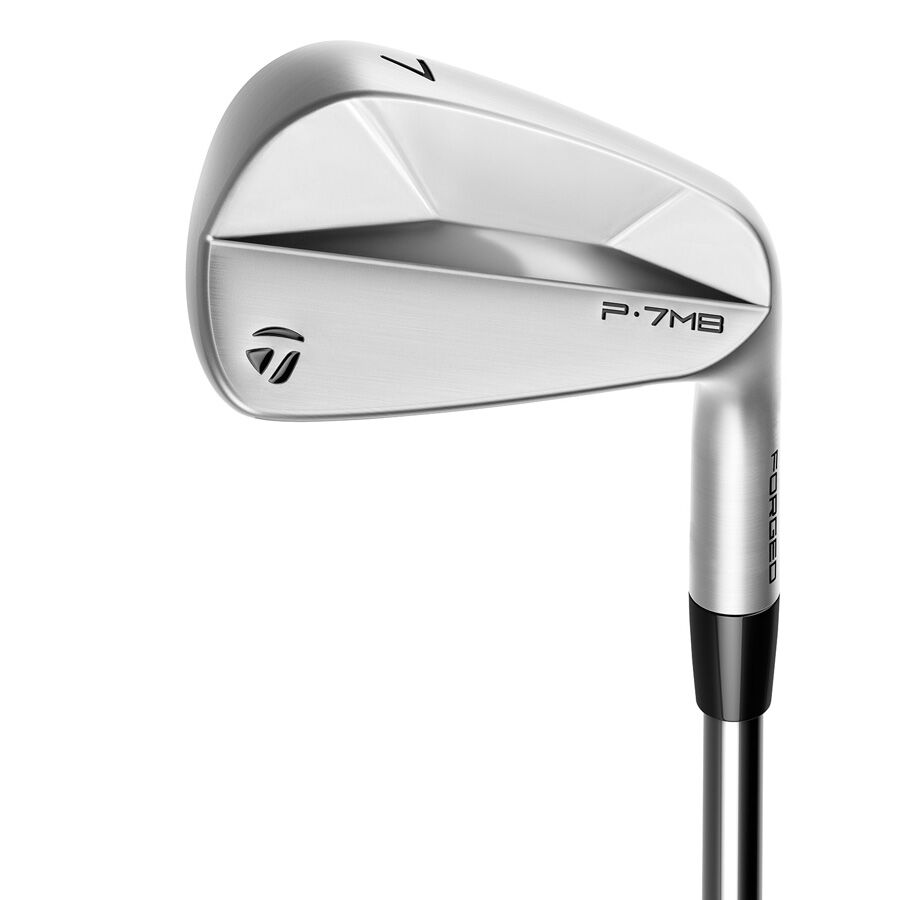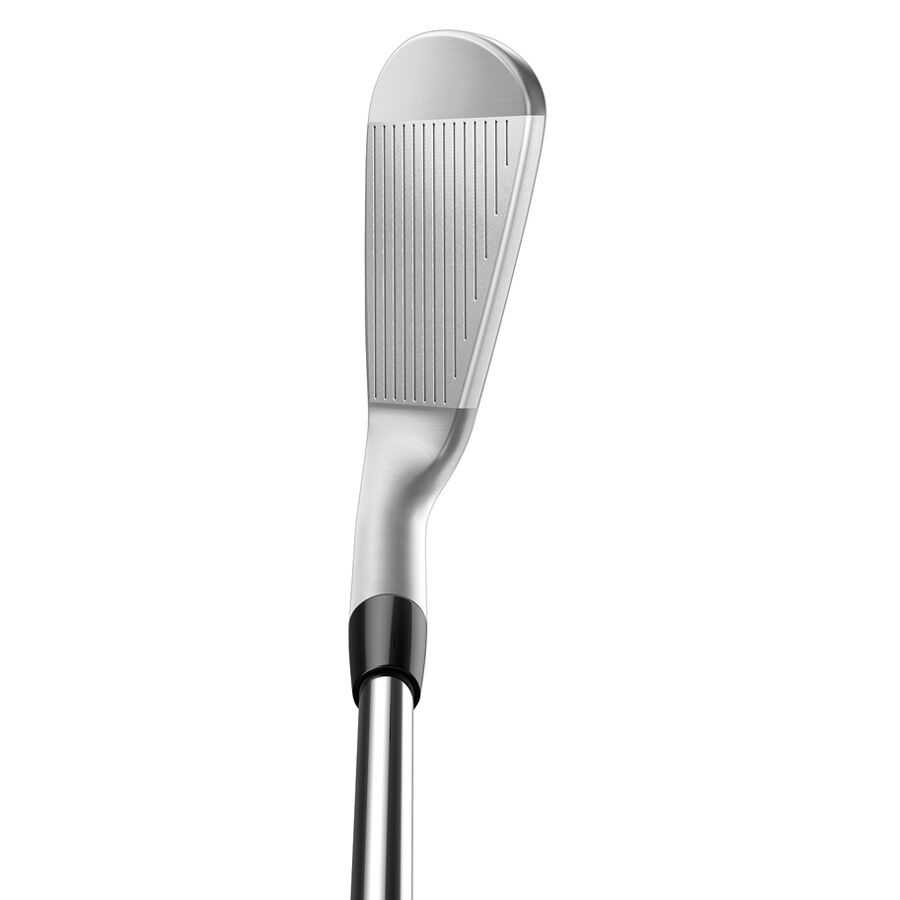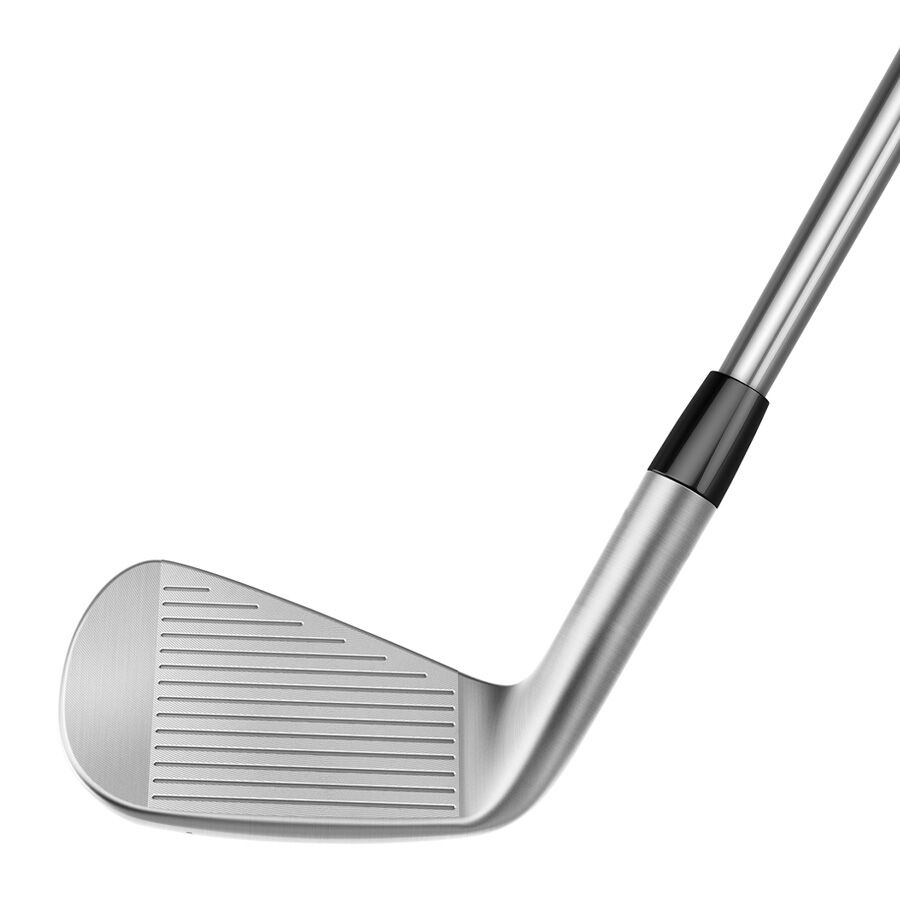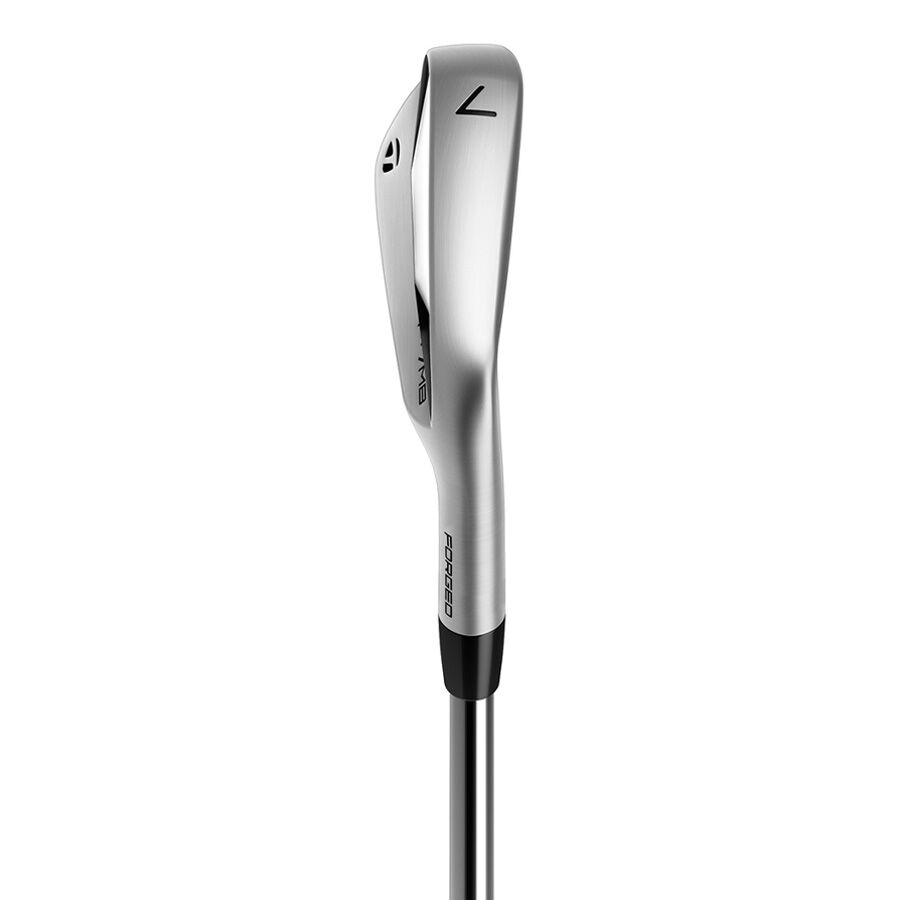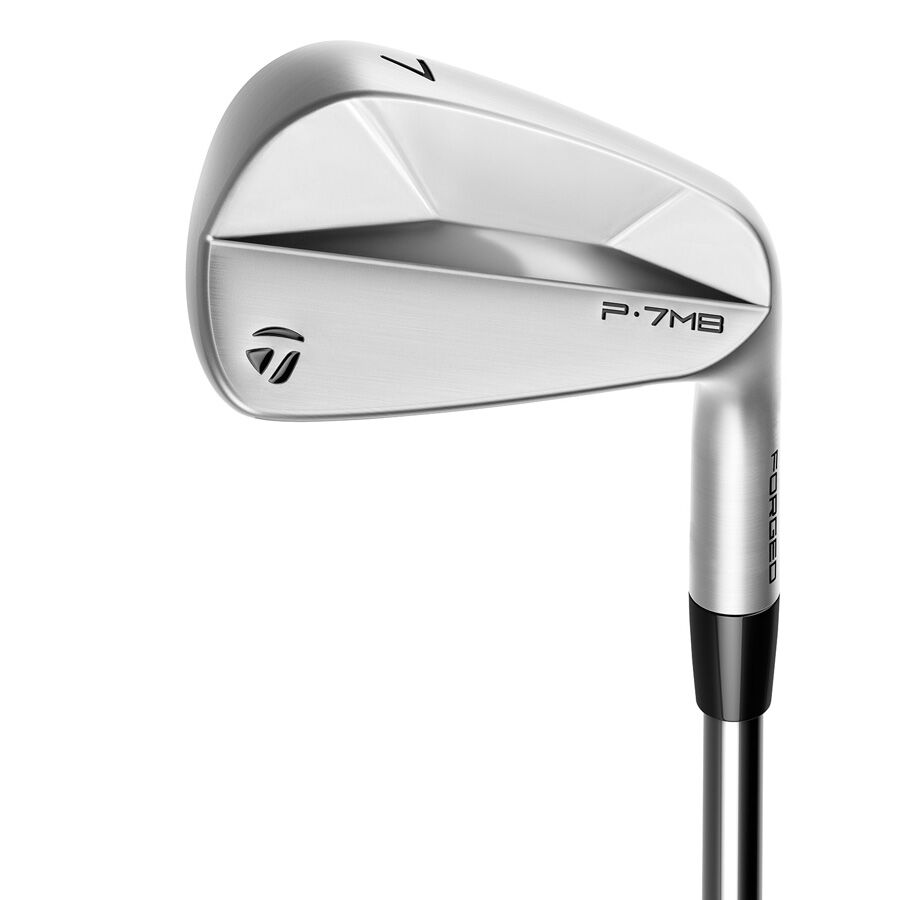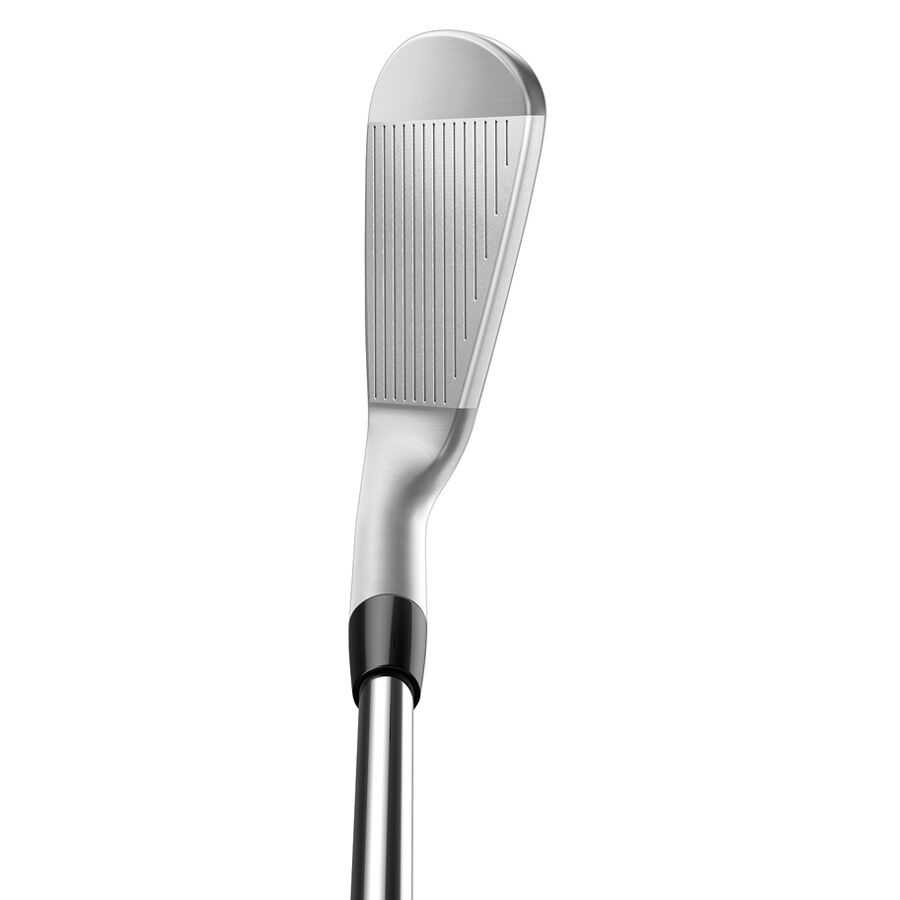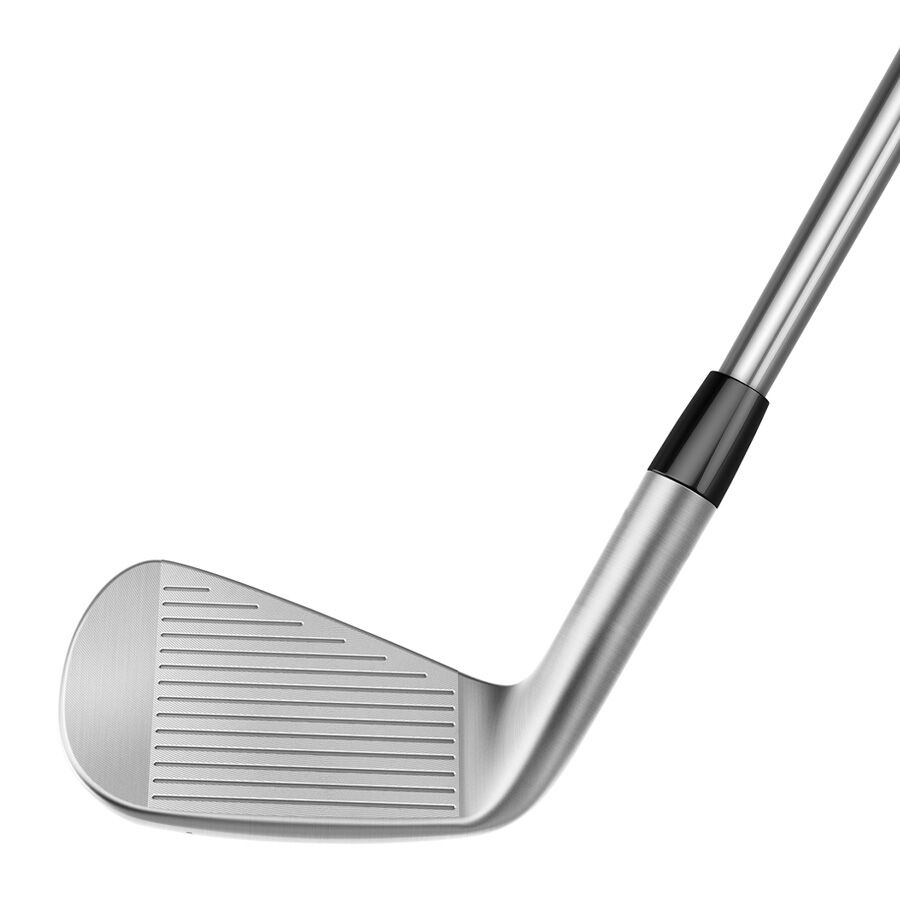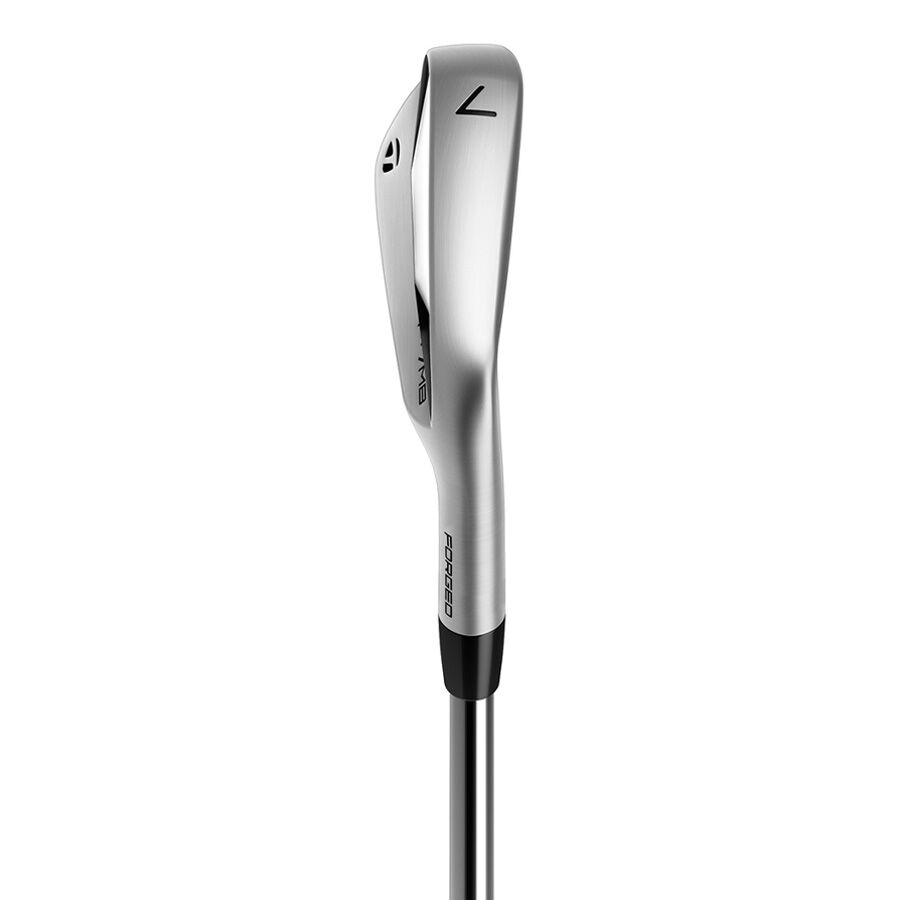 Find this product in your local retailer.
PLAY AS GOOD AS THEY LOOK
Built for golfers who crave performance in its purest form. Each strike with the new P·7MB™ is sensory overload, delivering unfiltered feedback and best-in-class feel.
The Ultimate in Shot Making
The all-new P·7MB was designed for the best ball strikers in the world who demand surgical control and precision shot making. A shorter blade length, narrower sole width, and progressive offset create a minimalist profile that's designed to control shot shape and trajectory.
Forging Towards Perfection
TaylorMade's Compact Grain Forging™ process uses 2,000 tons of pressure, more than double the industry standard. The additional force gives us precision control at a micro level and produces a tighter grain structure, creating the best possible feel.
Inspired by Tour
Inspired by Tour, P·7MB fits the eye of discerning players. The backbar geometry positions mass directly behind the face to support the point of impact and elevate feel. A symmetrical design delivers artful aesthetics that create aspiration and inspire confidence.
TOUR-INSPIRED SHAPING

Direct input from Tour inspired the new shape of P·7MB, crafted for ultimate workability. The new design uses a shorter blade length, narrower sole width and progressive offset design.

FACETED MUSCLE BACK GEOMETRY

A seamless blend of traditional muscle back iron performance with a contemporary look and design. The updated backbar now uses symmetrical geometry to create a timeless look both in the playing position and in the bag.

COMPACT GRAIN FORGING

1025 carbon steel is 5X forged using a 2,000-ton press engineered to produce a tighter grain structure with fewer defects. It is designed to provide the most solid, consistent feel possible.

MACHINED FACE & GROOVES

Precision is paramount. Machining the face ensures precision and quality with our most aggressive score line geometry for exacting shot making.