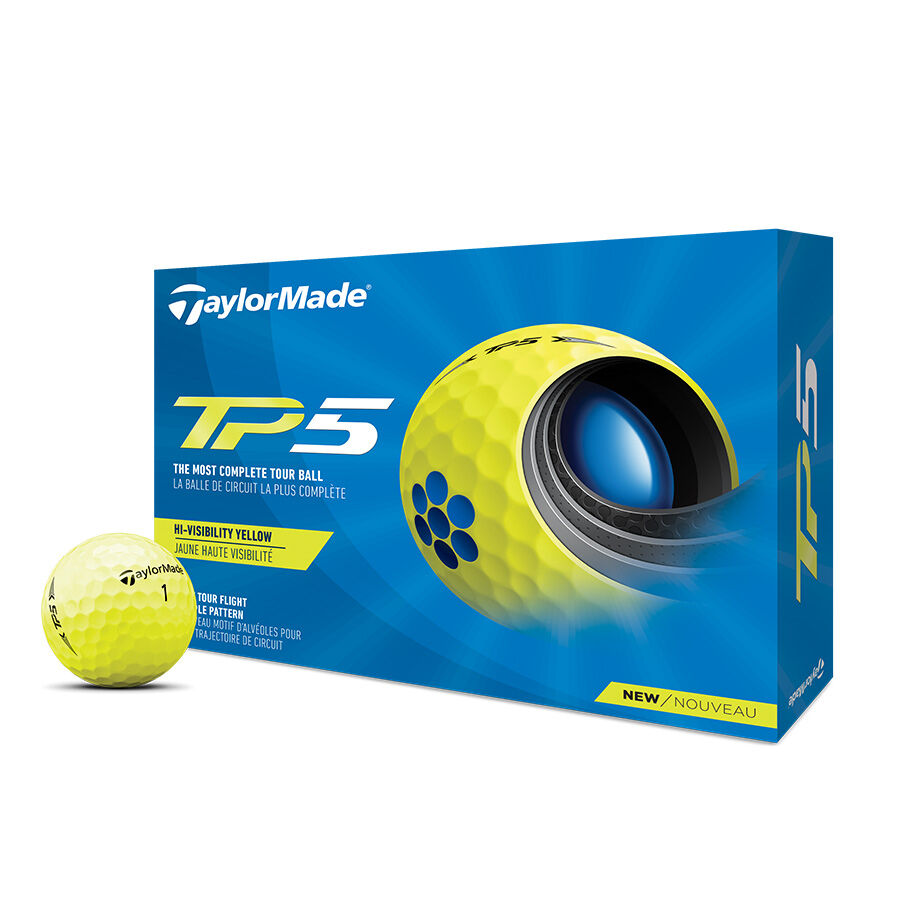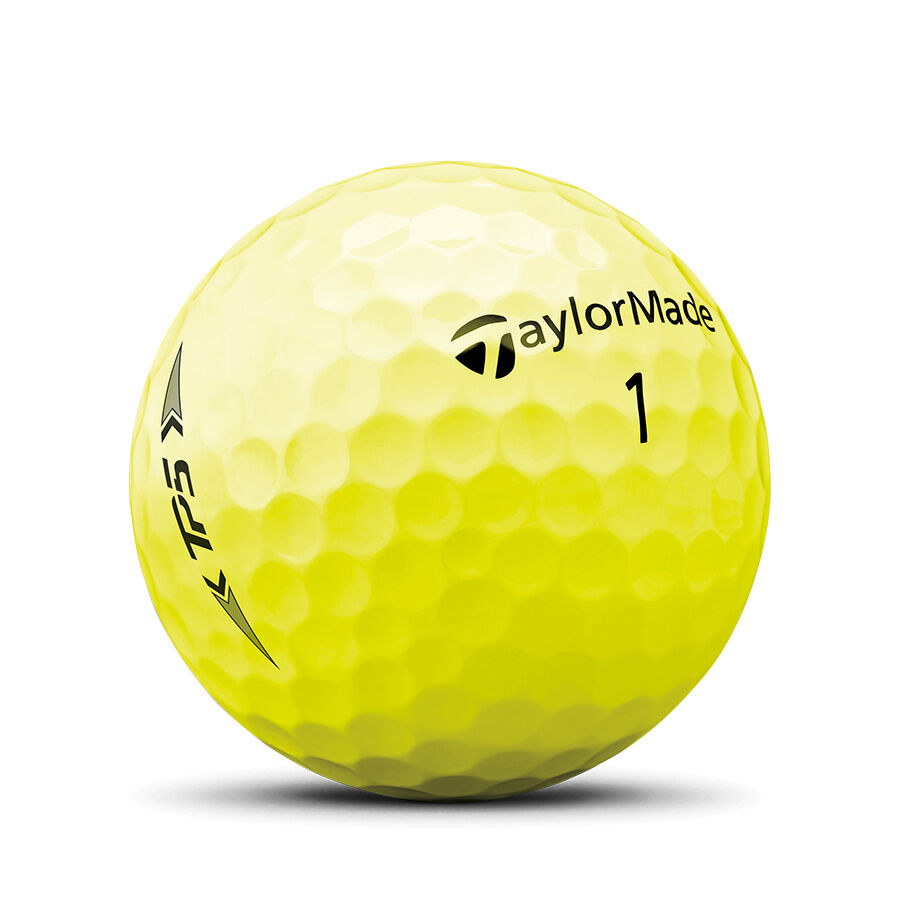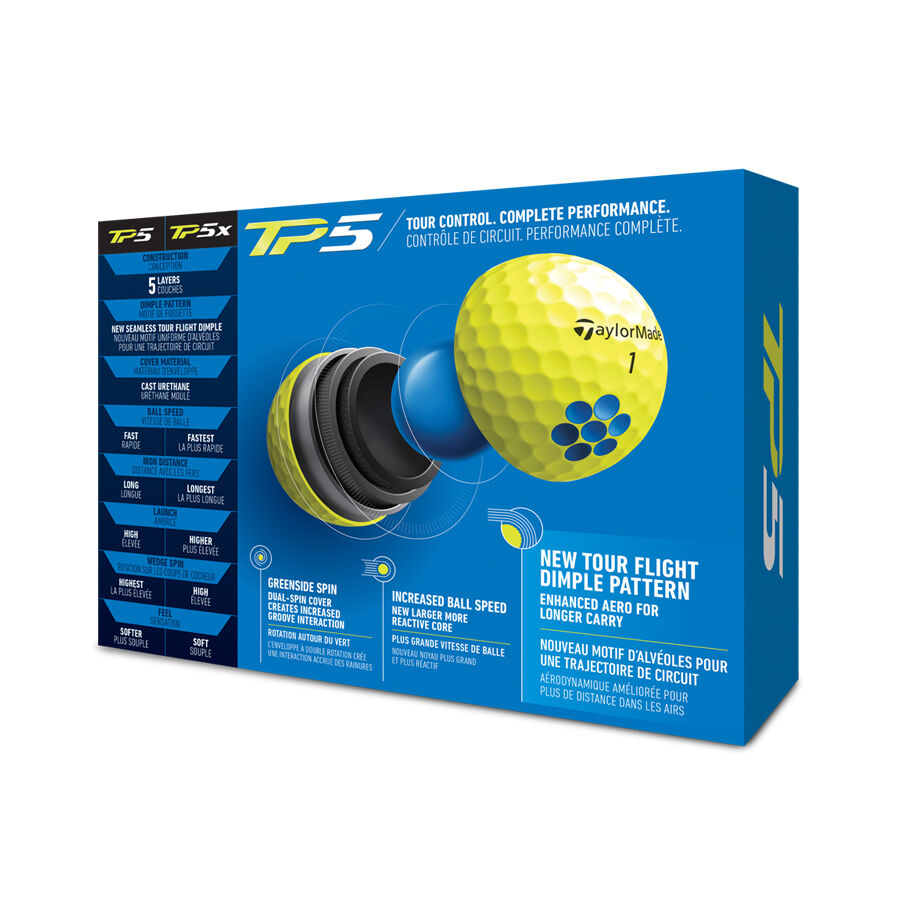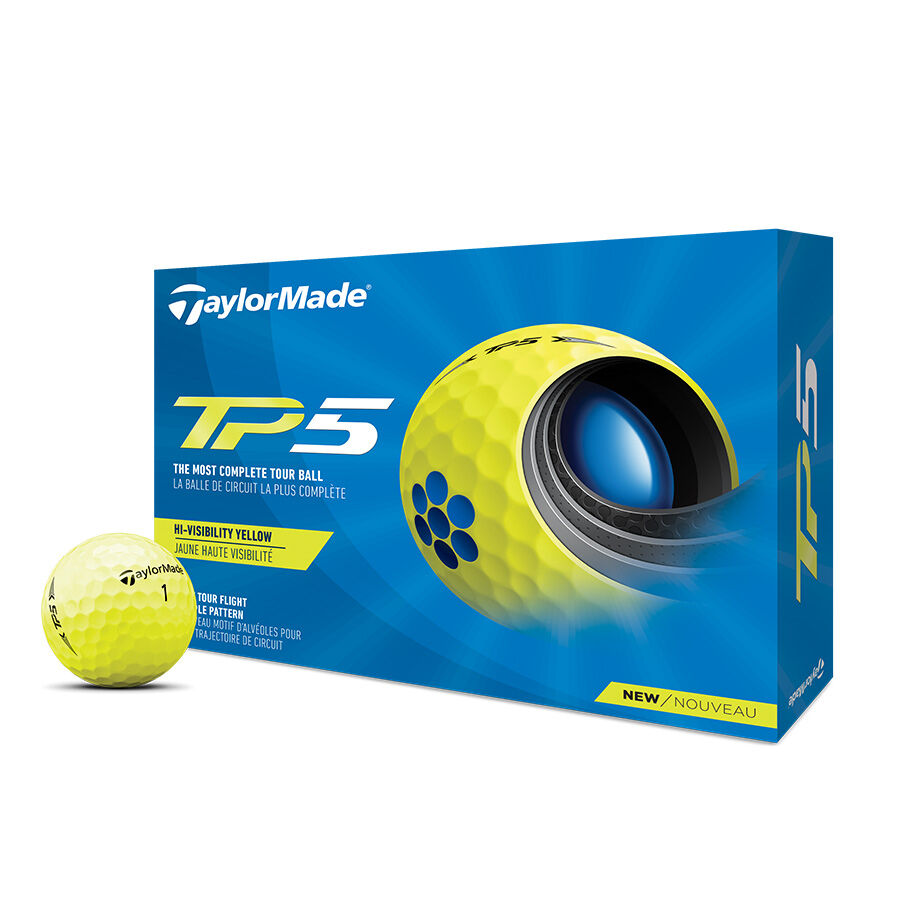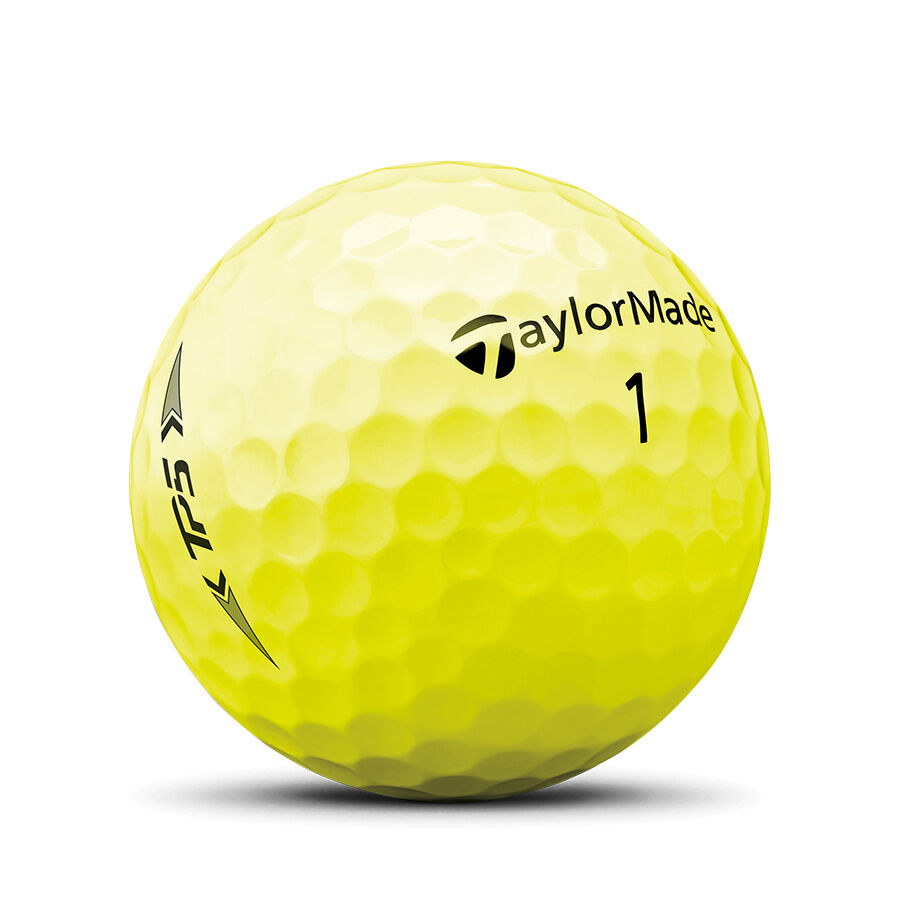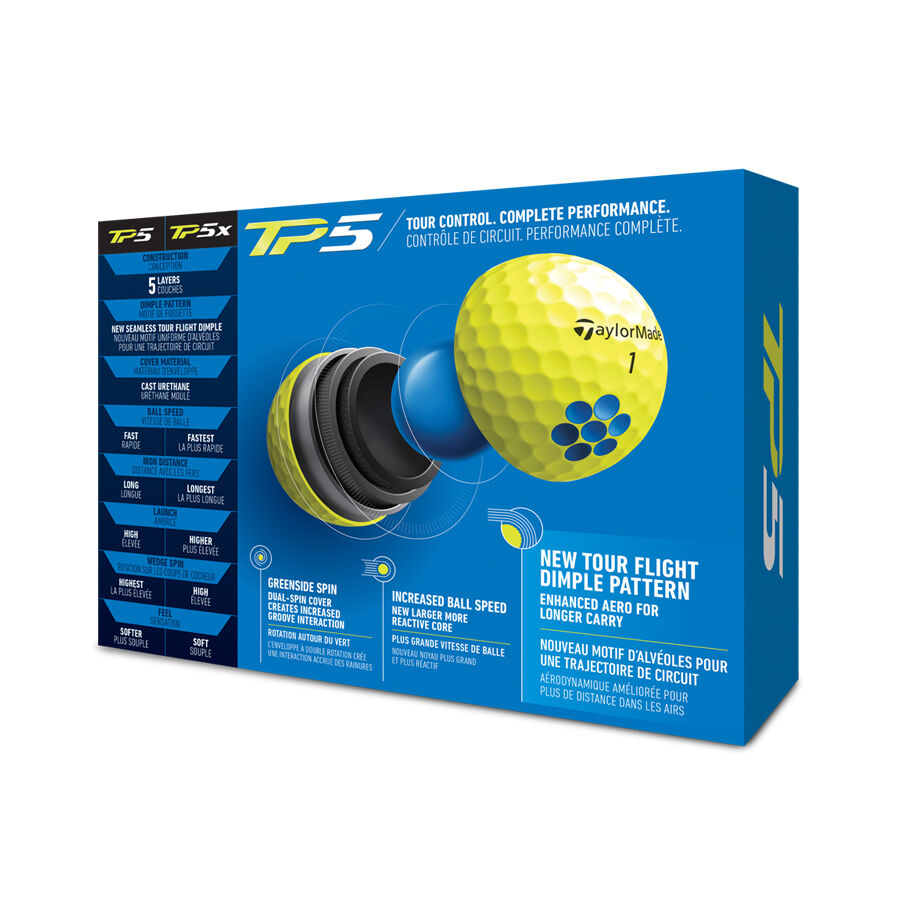 Find this product in your local retailer.
Try It. What's the Best That Can Happen?
At TaylorMade, life is all about golf and trying new things. Like the new TP5/TP5x and its better aerodynamics, improved green side spin and enhanced feel. When you try TP5/TP5x hitting more greens, saving that clutch par and outdriving your competition is a real possibility. So, just try it. What's the best that could happen?

INCREASED CARRY WITH NEW TOUR FLIGHT DIMPLE PATTERN
The new Tour Flight Dimple Pattern unlocks the next level of aerodynamics while promoting maximum carry distances and a steep angle of descent for extra stopping power, especially on long irons.

TOUR CONTROL & COMPLETE PERFORMANCE
TP5 is our softest and highest spinning Tour ball, with enhanced stopping power inside 100 yards. Fueled by a soft cast urethane cover, its increased greenside spin provides control and precision where it matters most: Closest to the pin.

VISIBILITY & DURABILITY
While many high-visibility golf balls rely solely on a painted finish, we doubled down for added durability. An all-new enriched yellow urethane cover means no chipped paint and bright visibility for longer.

EXPANDED CORE, INCREASED SPEED
A larger and more reactive core is the centerpiece of the new TP5. It is designed to store and release energy more efficiently, delivering a spring-like effect that results in faster ball speeds and increased distance compared to its predecessor.

THE PATH TO DISTANCE
The path to distance has evolved with the all-new TP5. In 2017, a movement began with the optimal spin and launch conditions provided by our 5-layer construction. Then we increased ball speed with the HFM Speed Layer and now we've added advanced aerodynamics with the Tour Flight Dimple Pattern.