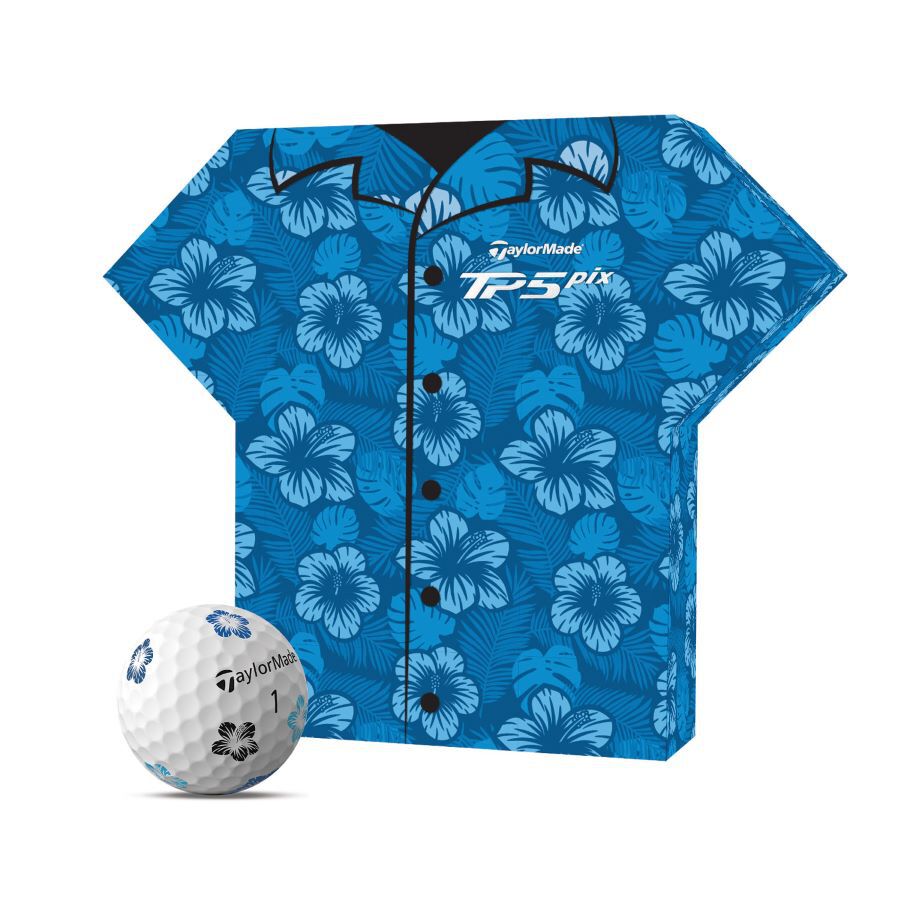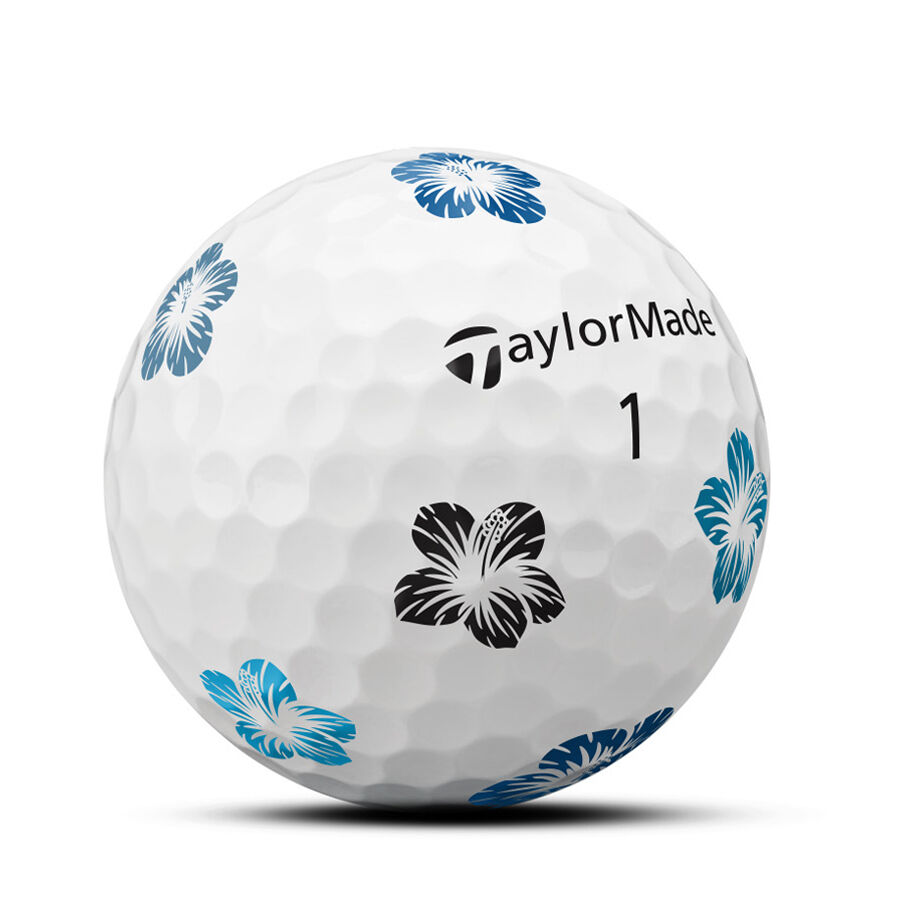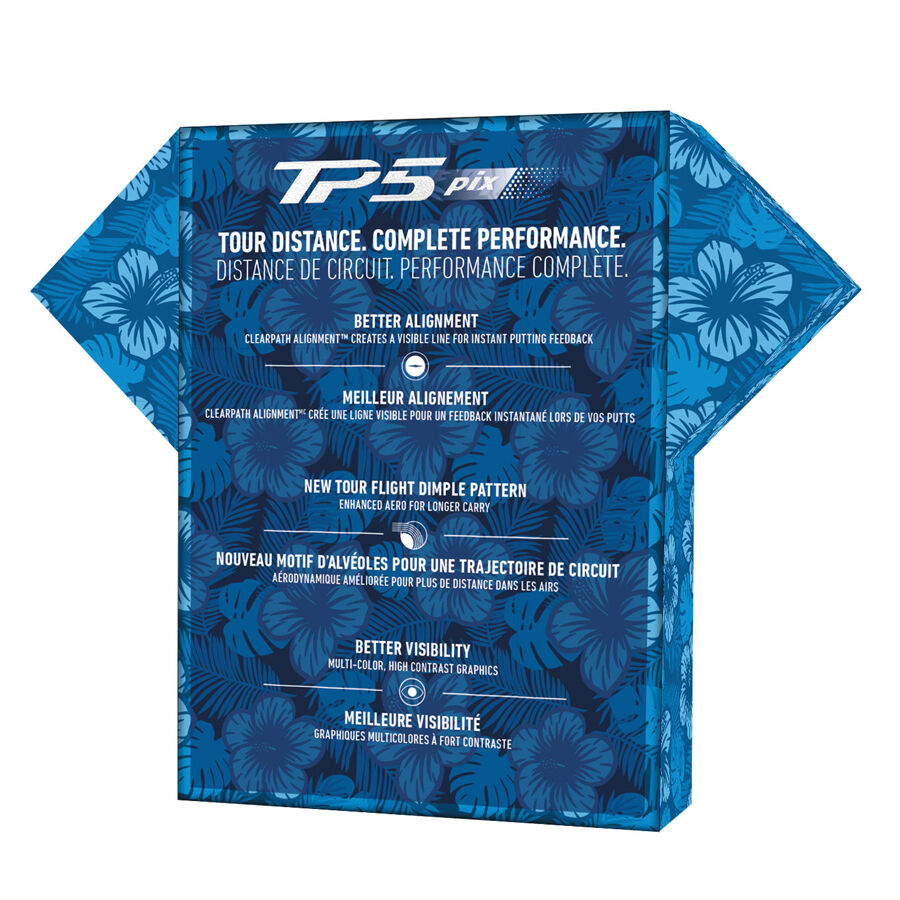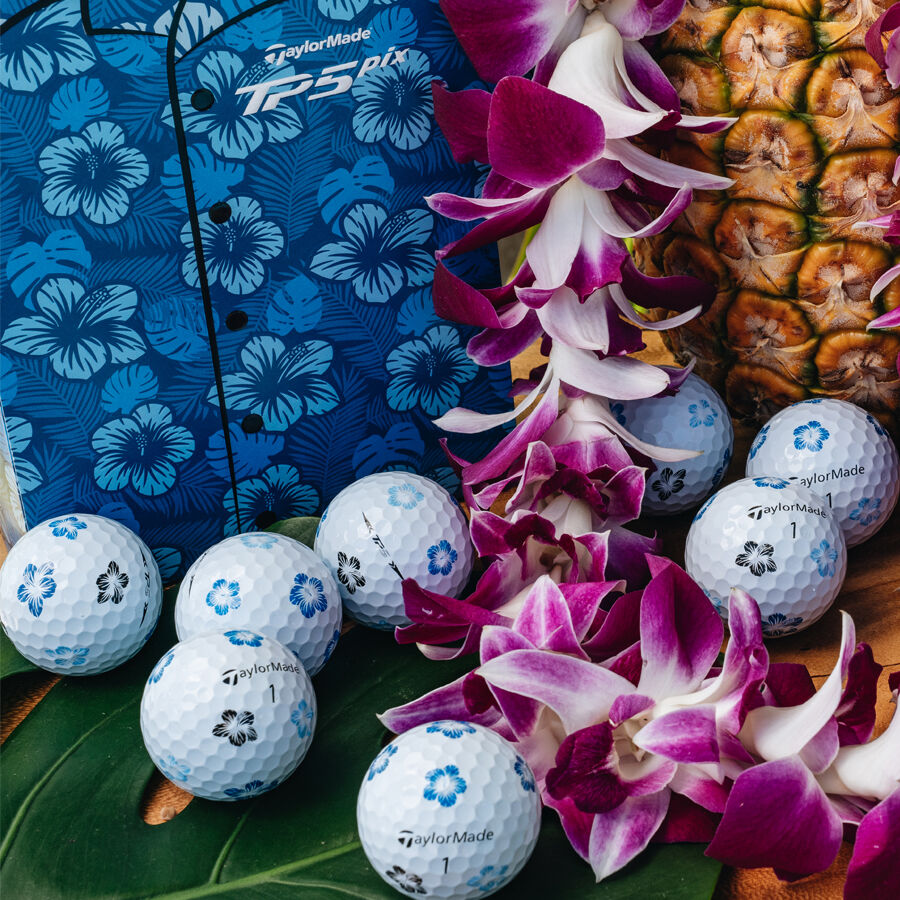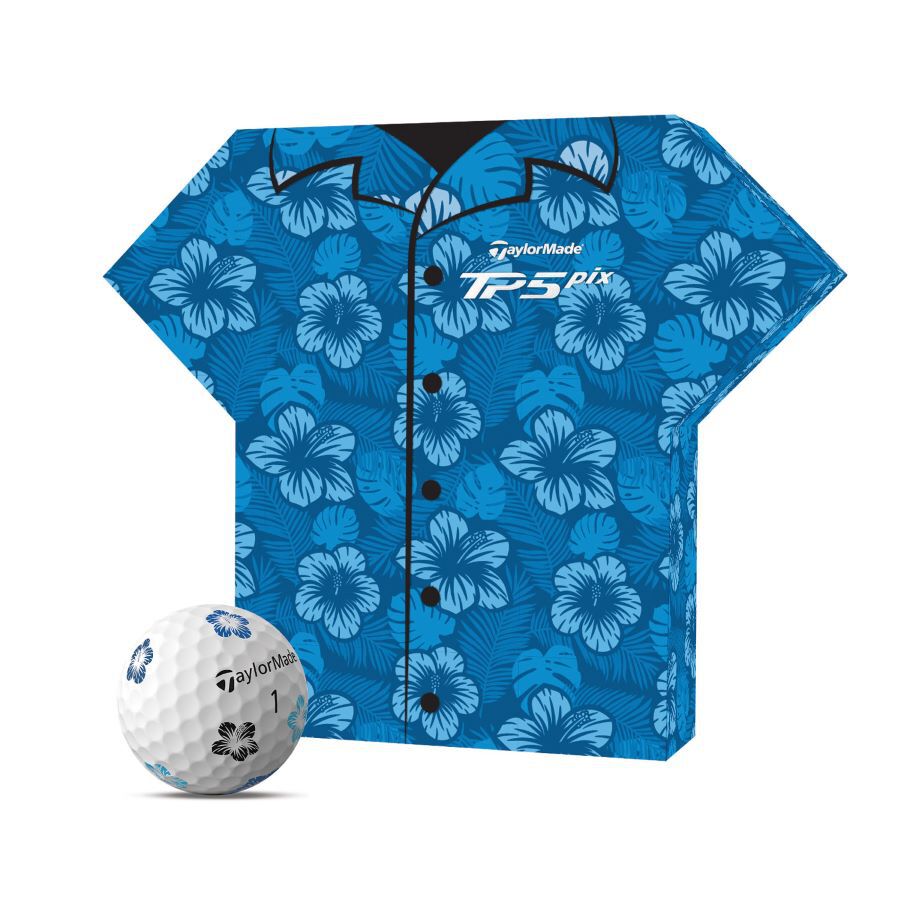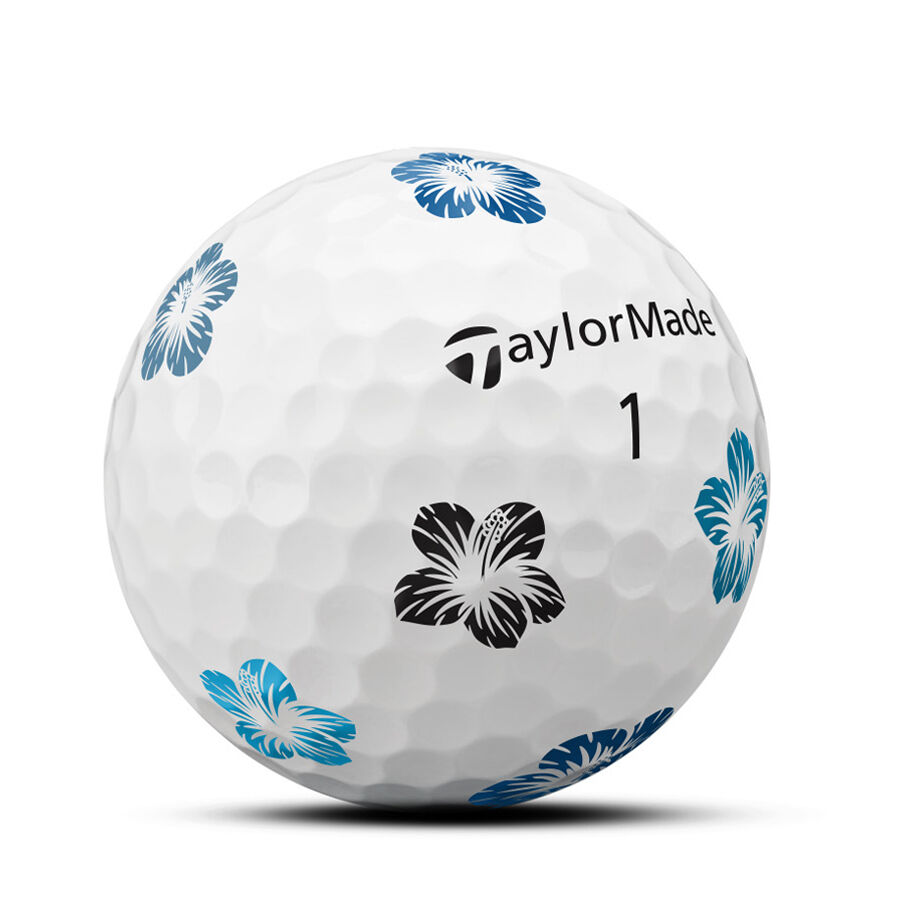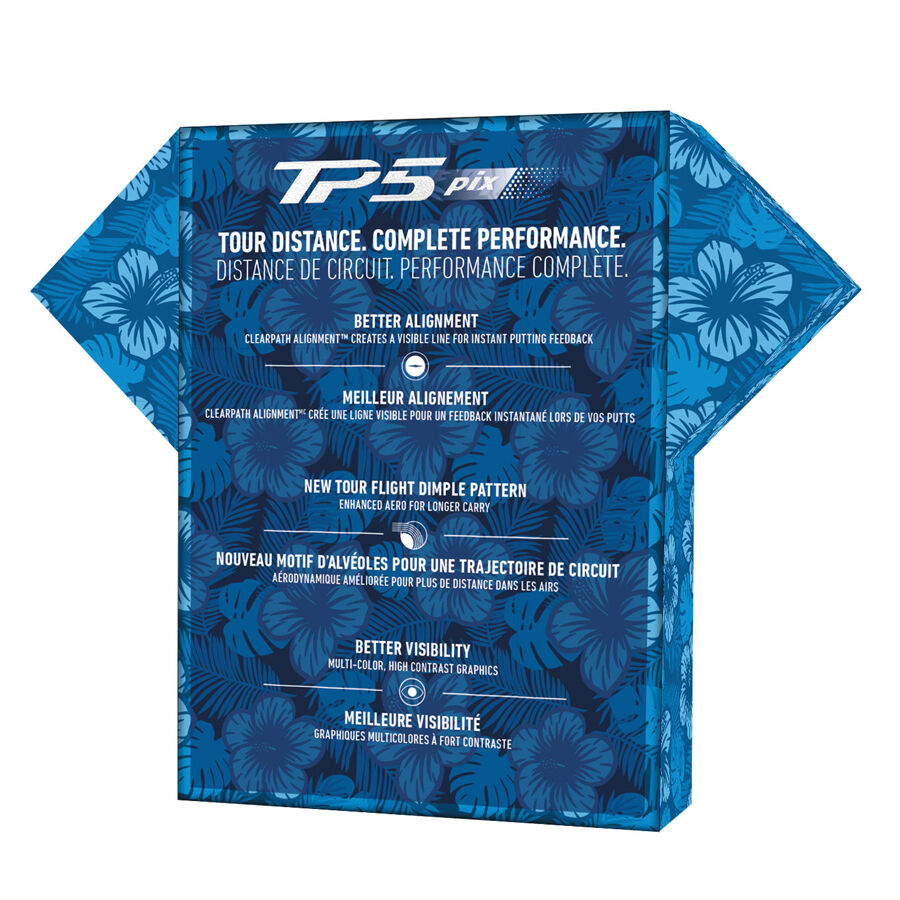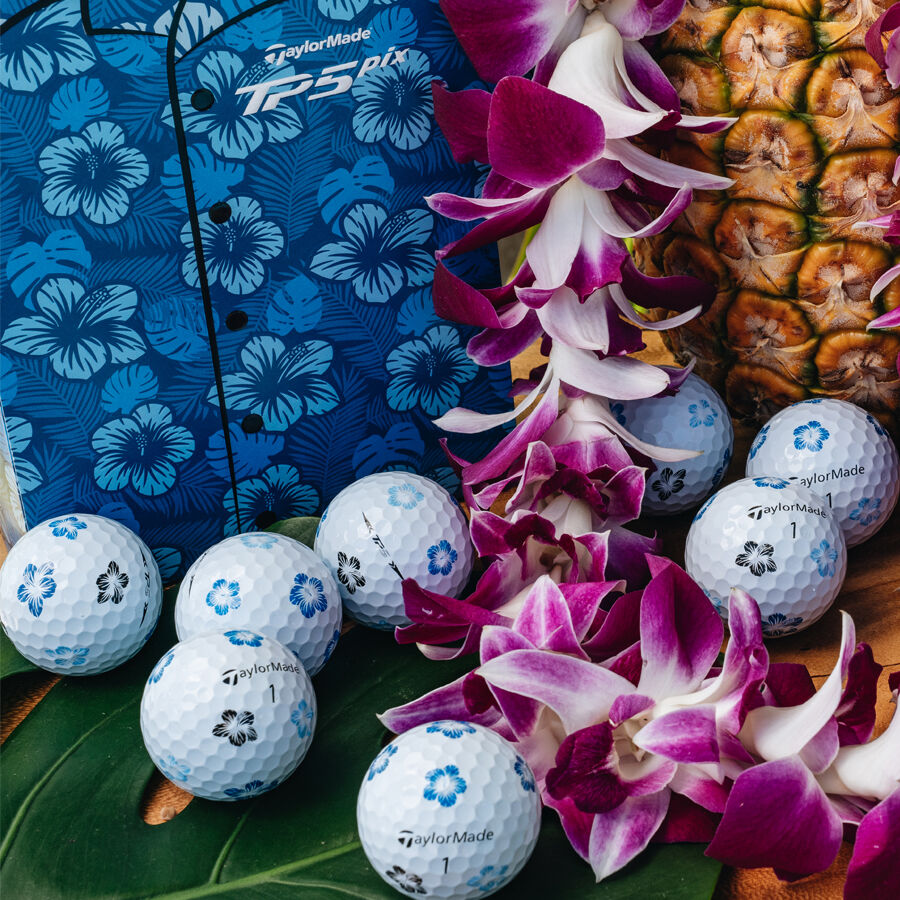 This product is not available in your country.
Aloha to TP5 pix™ Hawaii
Turn every bunker into a beach with the all-new TP5 pix Hawaii, featuring special edition Aloha packaging and a polu hibiscus floral pattern. The design embodies the relaxed spirit of Aloha and gives you a piece of paradise in golf ball form.