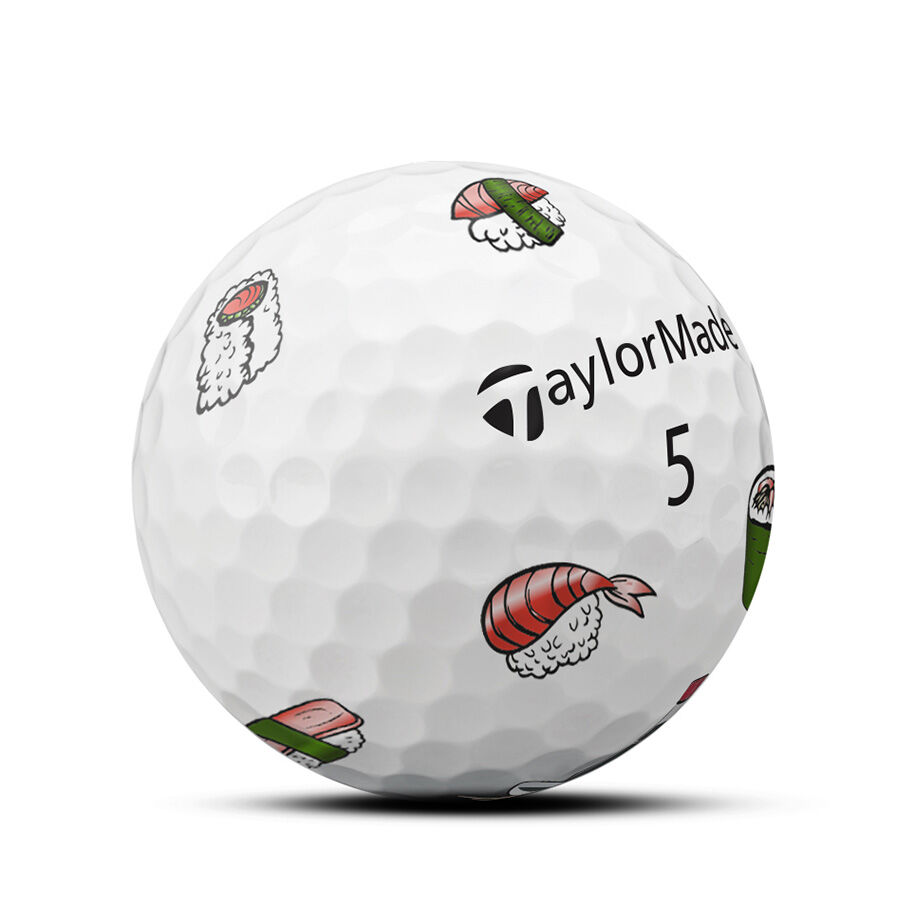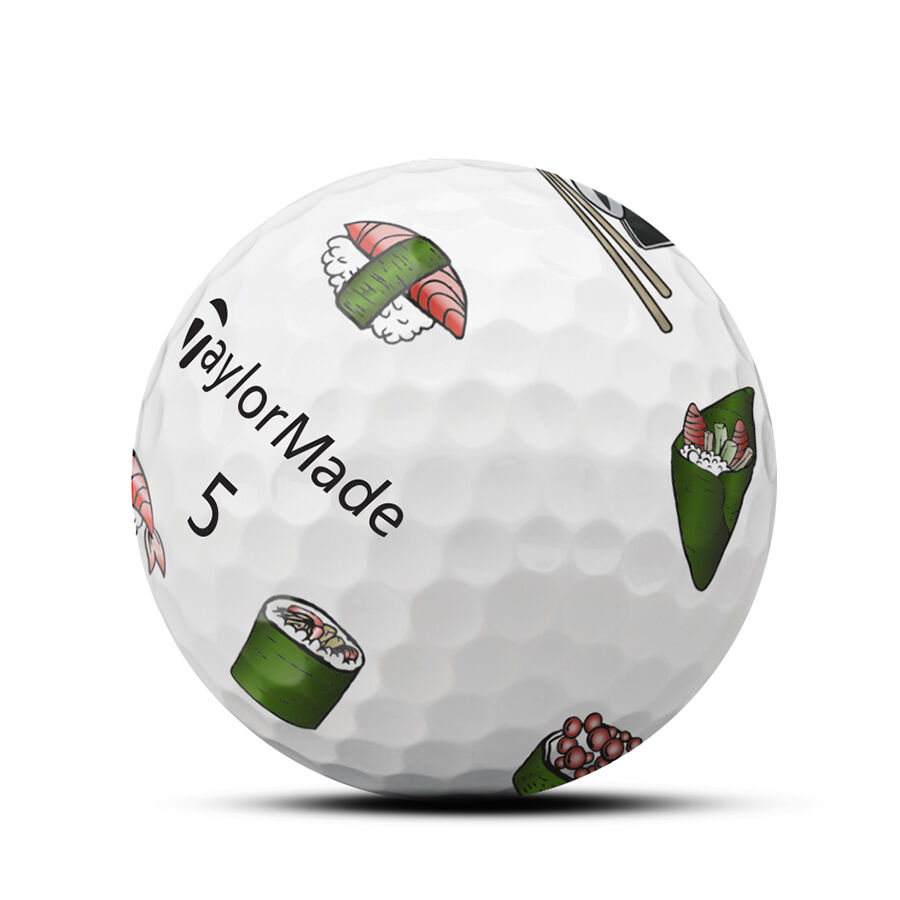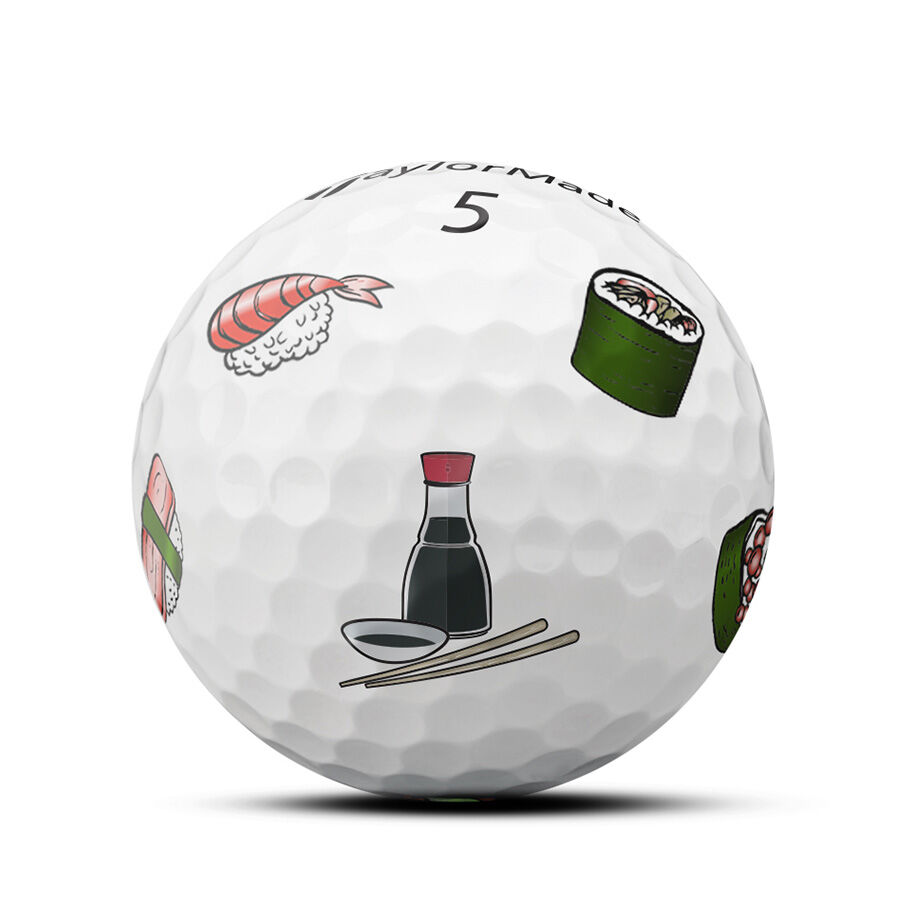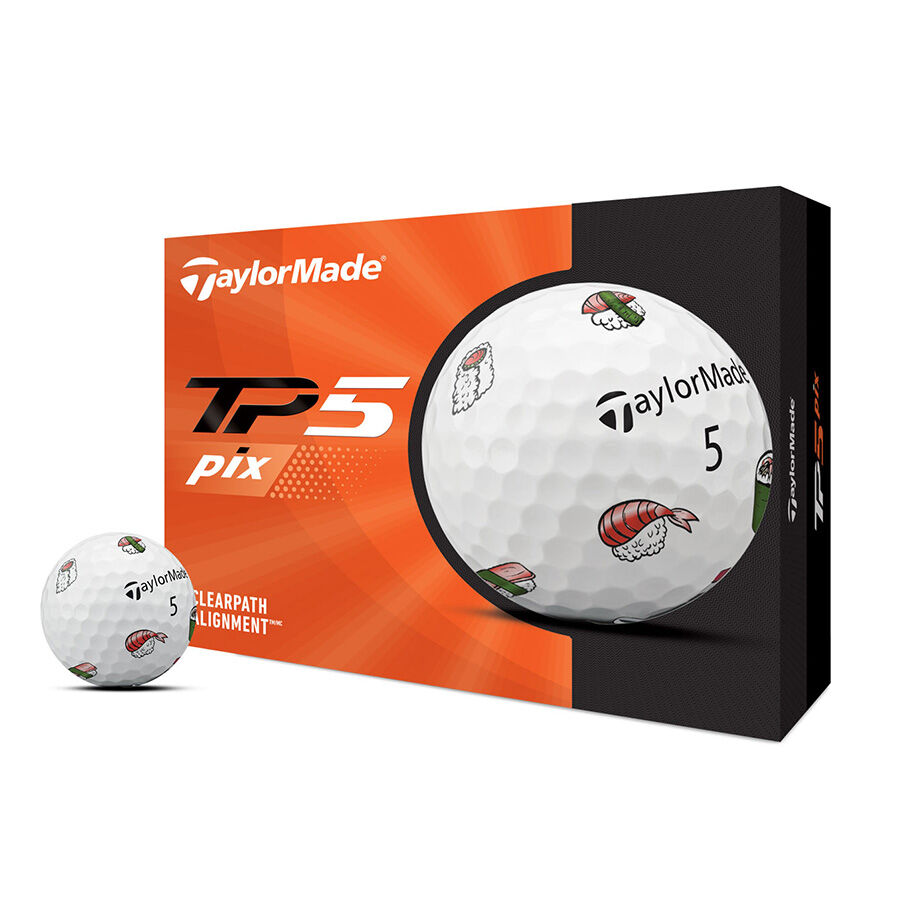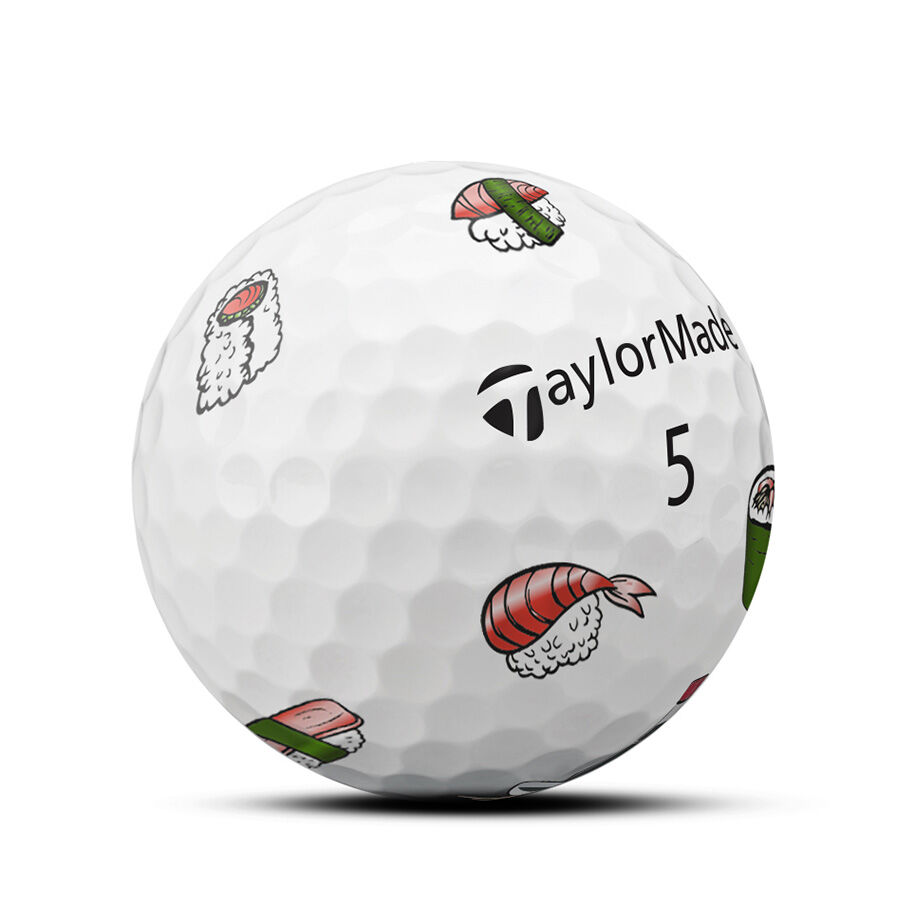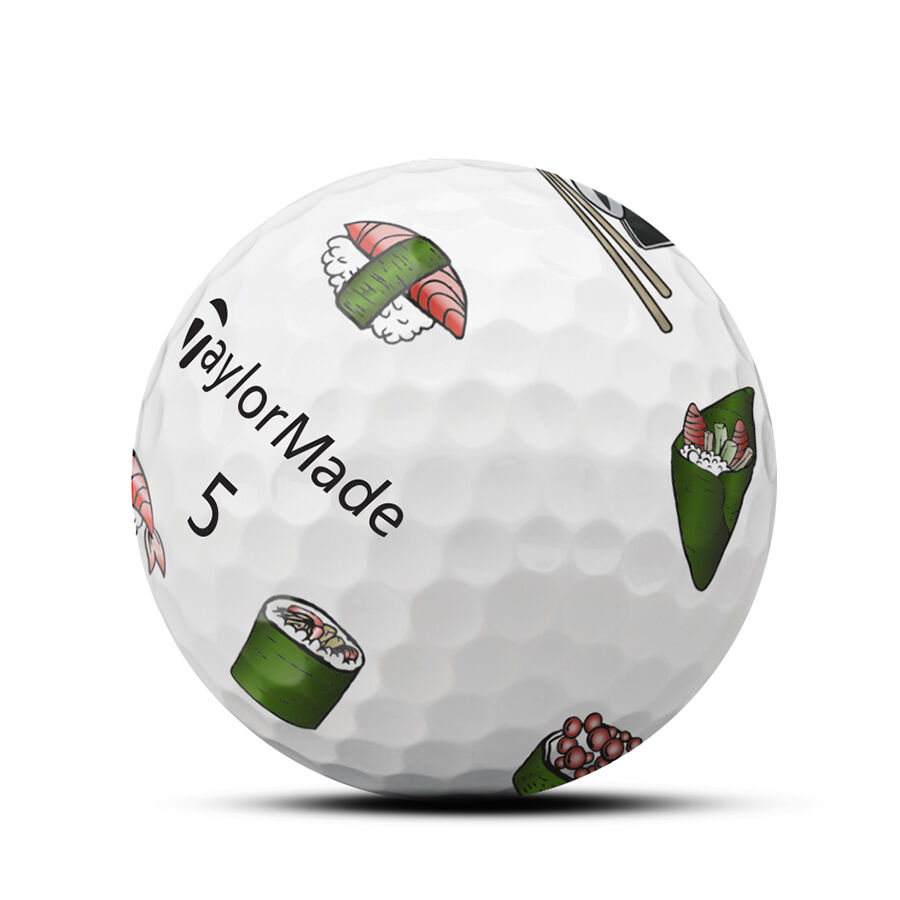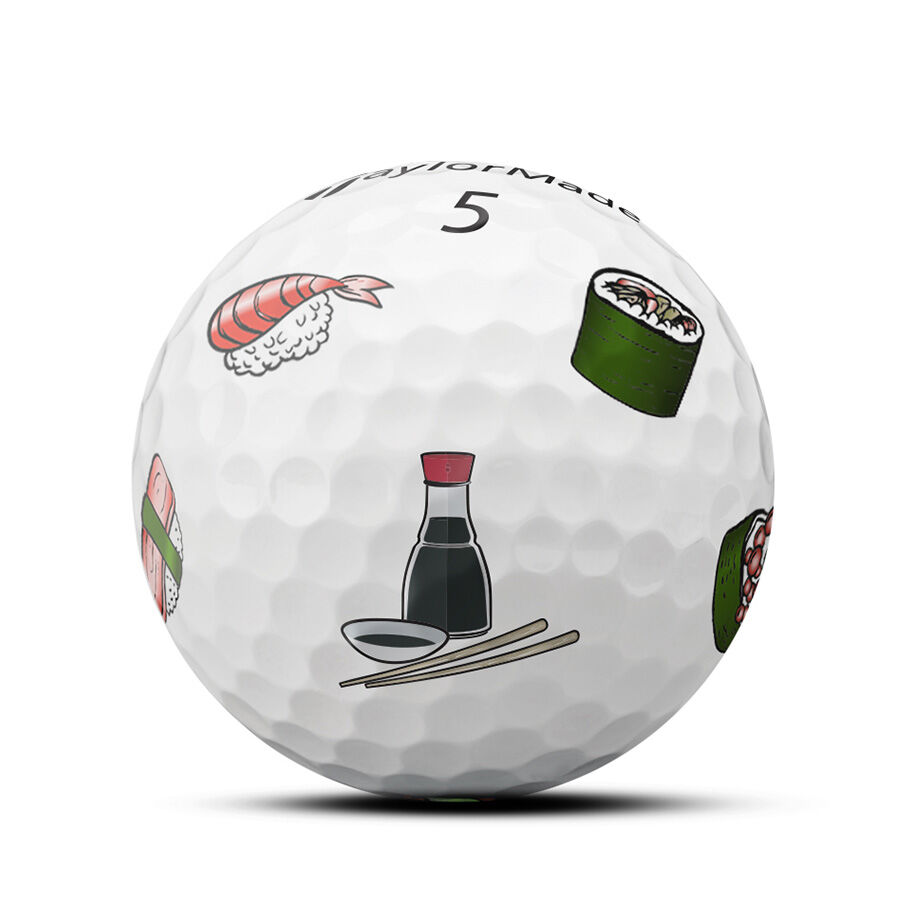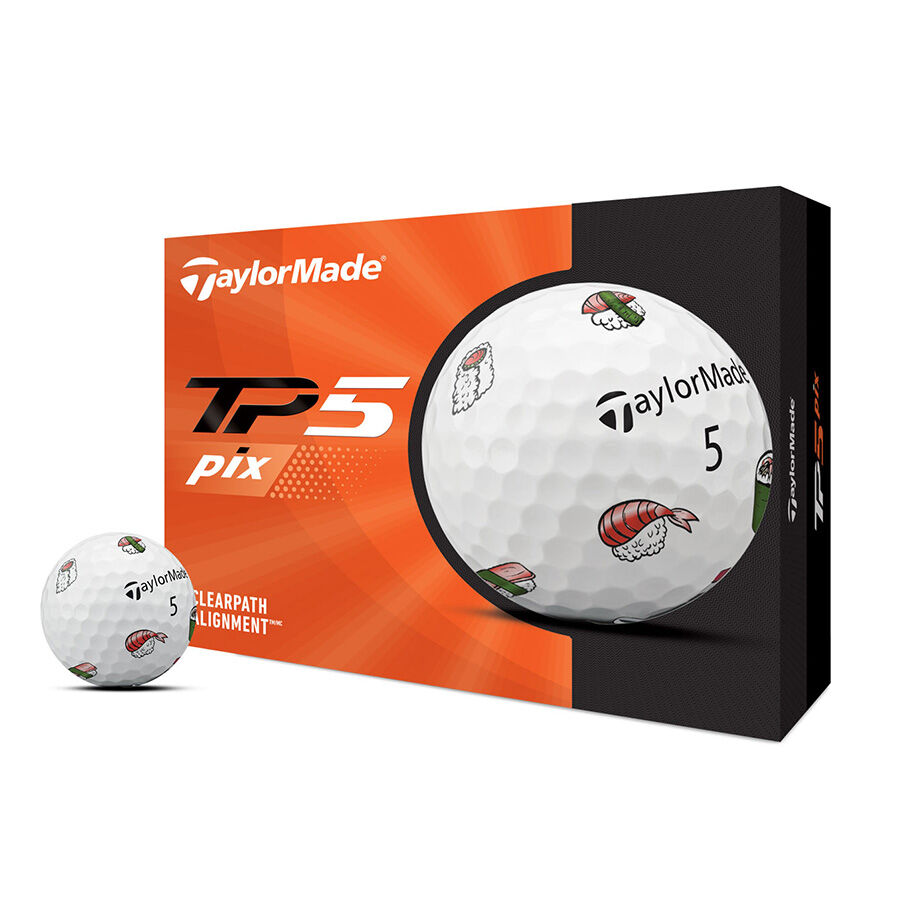 This product is not available in your country.
  Rolling Sushi
Our latest release gives sushi roll a whole new meaning. With the TP5 pix Sushi, 12 tasty looking pieces bring a new flavor to ClearPath Alignment™.
On the Platter
A variety of sushi graphics frame a single TaylorMade logo and TP5 stamp to create a distinct line from the ball to the hole and instant visual feedback.